Jennifer Lopez Responds To Cardi B, Bruno Mars' 'Finesse' Remix Video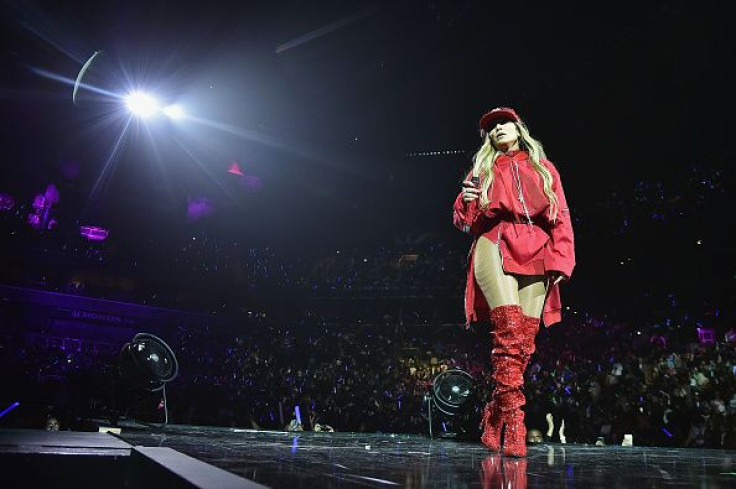 Jennifer Lopez recently responded to Cardi B and Bruno Mars' "Finesse" remix video by sharing a clip from her '90s gig as a member of the Fly Girls crew.
On her Instagram account, Lopez shared a clip of herself dancing with two other women in the comedy sketch series, "In Living Color." In her caption, Lopez used the hashtags, "Once a fly girl always a fly girl" and "Killing it since forever."
However, even though she did not directly mention Mars and Cardi B in her post, Billboard confirmed that the duo's "Finesse" remix was the one that she replied to.
Cardi B also shared a video of her and Mars' remix on her Instagram account. She also revealed that she and Mars will be performing "Finesse" alongside Ellen DeGeneres on the "Ellen Show."
Last month, reports also swirled that Lopez and Cardi B will be collaborating on new music together. The track, which is produced by DJ Khaled, will be released sometime this year.
At that time, Lopez also shared a video of herself working at the studio with Khaled. During their conversation, Lopez mentioned Cardi B and said that they should ask the singer about her line in their song.
Meanwhile, other than her recent response to the Fly Girls crew tribute, Lopez also made headlines with her boyfriend, Alex Rodriguez, after they were spotted on their way to the gym on Thursday.
In the video uploaded online via the Daily Mail, Lopez is wearing a white sweatshirt and printed leggings. Rodriguez, on other hand, was wearing a black hoodie and jogging pants. The former New York Yankee opened the door of his car for Lopez, while a bodyguard walked closely behind them.
Lopez and Rodriguez were also seen working out with the trainer days before and after the New Year. The couple completed their circuit training outdoors, which included lunges, jumps squats and lifting some weights.
The couple has enjoyed working out together in the past. As an athlete, Rodriguez was trained to also eat healthily just like his singer-actress girlfriend.
© Copyright IBTimes 2023. All rights reserved.