Jennifer Lopez Shares 2017 Highlights To Welcome An 'Amazing' New Year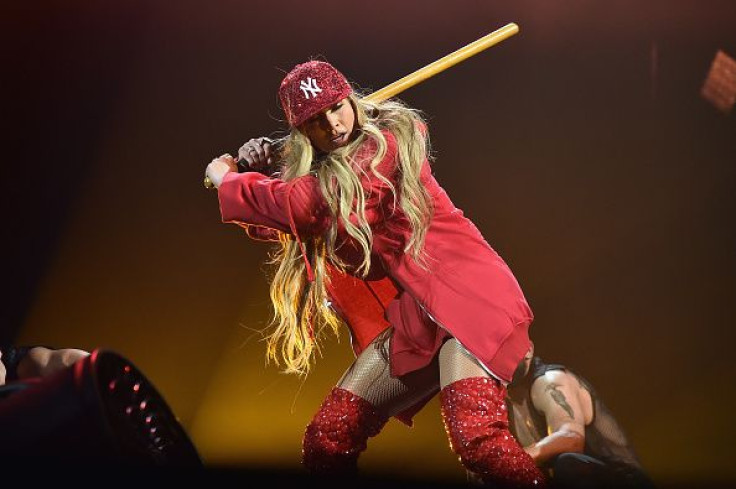 Jennifer Lopez had an eventful 2017, and she recounted some of last year's highlights via her social media account.
Lopez uploaded a short video that showed the music videos and songs she released, as well as her live performances in Las Vegas. The singer is also grateful to have been part of the hit NBC reality TV competition, "World of Dance," alongside Derek Hough and Ne-Yo.
She also wouldn't forget 2017 because she and her boyfriend, Alex Rodriguez, were featured on the cover of Vanity Fair's October issue. The couple, with the help of Lopez's ex-husband, Marc Anthony, also organized a successful fundraiser that benefitted Puerto Rico and Miami.
The "Shades of Blue" star's 2017 wouldn't have also been as memorable if not for Rodriguez, who has been on Lopez's side throughout the year. The former New York Yankee was also featured in Lopez's 2017 highlights video a couple of times.
Lopez also released two hit songs this year, "Ni Tu Ni Yo" and "Amor Amor Amor," which rose to the top of the music charts. She will soon be releasing another song, and Lopez collaborated with Cardi B and DJ Khaled for the track.
Towards the end of the video, Lopez declared that 2018 will be even better for her. She also said thanked her loyal fans for all of their love and support throughout the entire 2017.
In her caption, Lopez also said that she's ready for 2018. "Here's to scaling new heights and surpassing even our wildest dreams," she wrote.
Meanwhile, Lopez and Rodriguez celebrated Christmas in Miami, but they welcomed 2018 in their home in New York. Before New Year's Eve, the couple was spotted exercising outdoors in Los Angeles with the guidance of their trainer.
Photos and videos of Lopez and Rodriguez working out their legs, arms and core were uploaded online via the Daily Mail. The couple also made use of exercise balls and weights for their workouts.
© Copyright IBTimes 2023. All rights reserved.