Jennifer Lopez Rocks Sexy Bodysuit In New Instagram Photo After Opening Up About Drake Relationship Rumors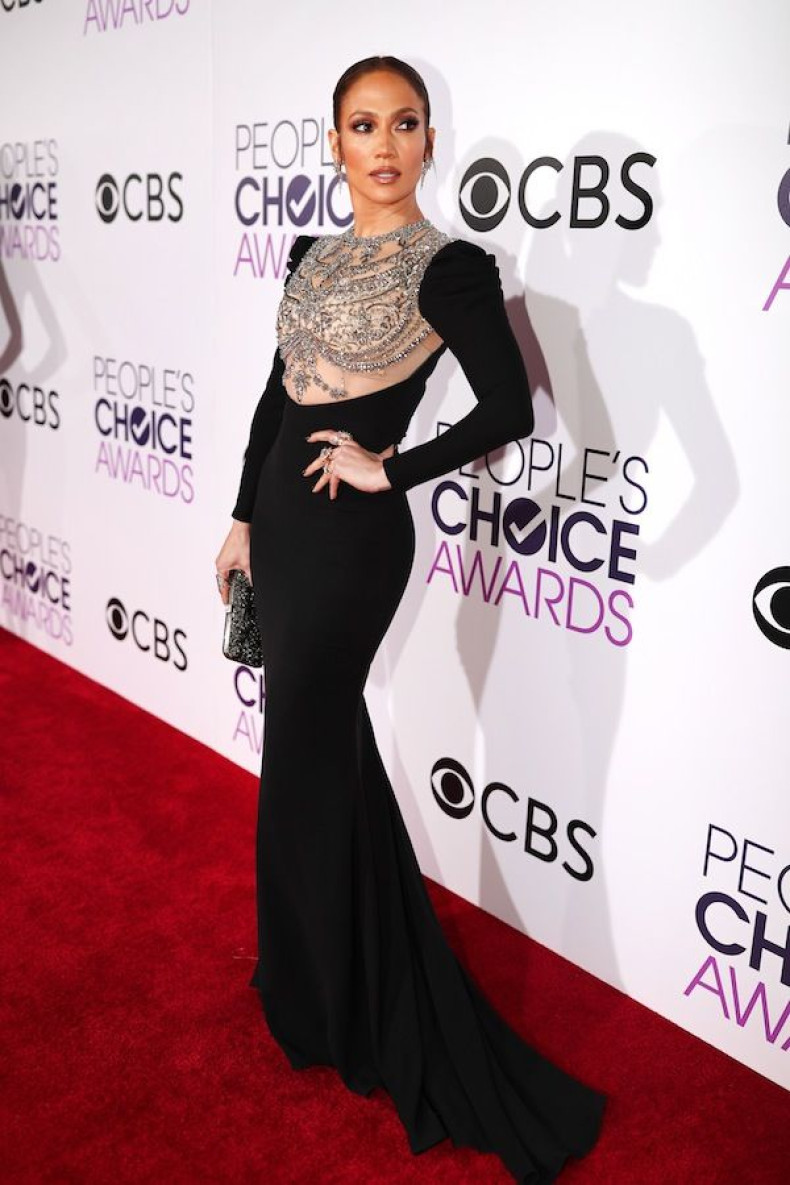 Jennifer Lopez is loving her sexy figure and wants everyone to know it.
The 47-year-old "Shades of Blue" actress took to Instagram on Tuesday to share a new photo of herself from her Las Vegas show, "All I Have." In the snap, Lopez rocks a sexy, rhinestone-embedded white bodysuit and a plaid cover-up as she performs on stage.
This new photo comes after Lopez's Instagram post earlier this week, which shows the "On The Floor" singer sporting another sexy ensemble. Lopez's vampy look comprised of smokey eye makeup, slicked-back hair, a metallic choker and a purple cleavage-baring top. She revealed in the caption that the whole look was her "Sunday best." Check out her latest pics below!
Meanwhile, Lopez has opened up about her rumored relationship with Drake during a guest appearance on "The Ellen DeGeneres Show."
On the Tuesday broadcast of the talk show, host Ellen DeGeneres asked Lopez if she spent Valentine's Day with someone special this year. DeGeneres brought up a photo of Drake when the singer-actress didn't answer right away, asking the latter, "Was it this guy?" However, Lopez said that she didn't spend the day with Drake as the "Hotline Bling" rapper is currently busy with his tour.
Lopez also seemed to put a rest to the romance rumors when she added that they wrote a song together, implying that their relationship is strictly business. However, DeGeneres then brought out a photo of Lopez cuddling and looking affectionate with Drake, asking, "I'm just asking if you're songwriting, is that how you write a song?"
But Lopez insisted that they were only friends. "We were not writing a song right at that moment. We were just hanging out. Actually he sent me a song that he wanted me to be on, and then I got on the song, and yeah, we have a song together," she explained.
Last week, reports surfaced that Lopez's relationship with Drake had "fizzled" due to their busy schedules. While Drake has been off performing in Europe, Lopez is currently juggling several projects, including her Las Vegas shows, TV shows and music, on top of being a mother to her 8-year-old twins, Max and Emme.
Do you think Lopez and Drake were ever in a relationship? Share your thoughts below! Meanwhile, catch Lopez when "Shades of Blue" returns with Season 2 on NBC this March.
© Copyright IBTimes 2022. All rights reserved.