Jennifer Lopez Talks About Her Personal Life At The Winter Television Critics Association Press Tour; Says She Is Unsure About Getting Married To Casper Smart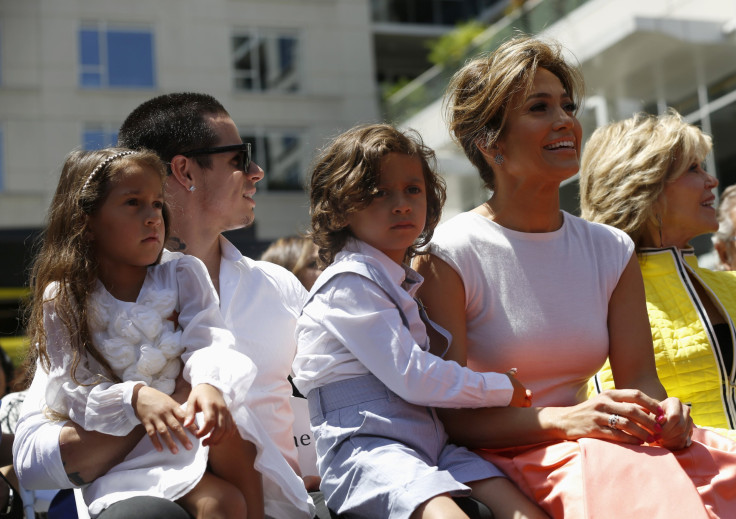 Singer, actress and "American Idol" judge Jennifer Lopez has reportedly said that she is unsure about getting married for the fourth time and "doesn't know" if she will marry her boyfriend, Casper Smart.
Lopez who has been divorced three times, talked about her views on getting married at the "American Idol" panel during the Winter Television Critics Association press tour on Monday.
According to reports, when Lopez was asked about her fourth wedding, she said: "I don't know. We'll see. I don't know. I always believe in that institution, my parents were married for very long time, they were married 35 years. I believe in it, it's difficult. I've had my challenges but at the same time I believe in love and I think that that's the main thing."
Lopez, who has been dating former back-up dancer Casper Smart since splitting up with Marc Anthony in 2011, said that Smart has been "fantastic" with her kids and has helped her a lot with her work. She also said that she didn't like "the word father figure" to describe Smart, when a reporter asked her about it.
Reportedly, Lopez, who had taken a break from "American Idol," said that 2013 was a "transformative year" and she had learnt a great deal about herself.
"I had just divorced, I went on tour with the kids, and I left 'Idol.' All my security blankets were gone, and I was out there doing something I had never done before."
She added that Casper and her family have always been very supportive toward her and their love helped her grow. Lopez also admitted during the press meet that she always prefers to be in a relationship.
"I'm one of those people who does not like to be alone," she confessed, adding: "I have no shame saying that at this point in my life, I think we have to own who we are."
Reports have suggested that Jennifer, 44, and Smart, 26, have recently been drifting apart after a number of misunderstandings and heated arguments. And while Lopez is all praises about her boyfriend, the reason for her reluctance to tie the knot for the fourth time remains unclear.
© Copyright IBTimes 2023. All rights reserved.