Jessa Seewald Shares Baby Bump Photo Just Days Before Her Due Date; Says She's 'Soooo Ready' To Give Birth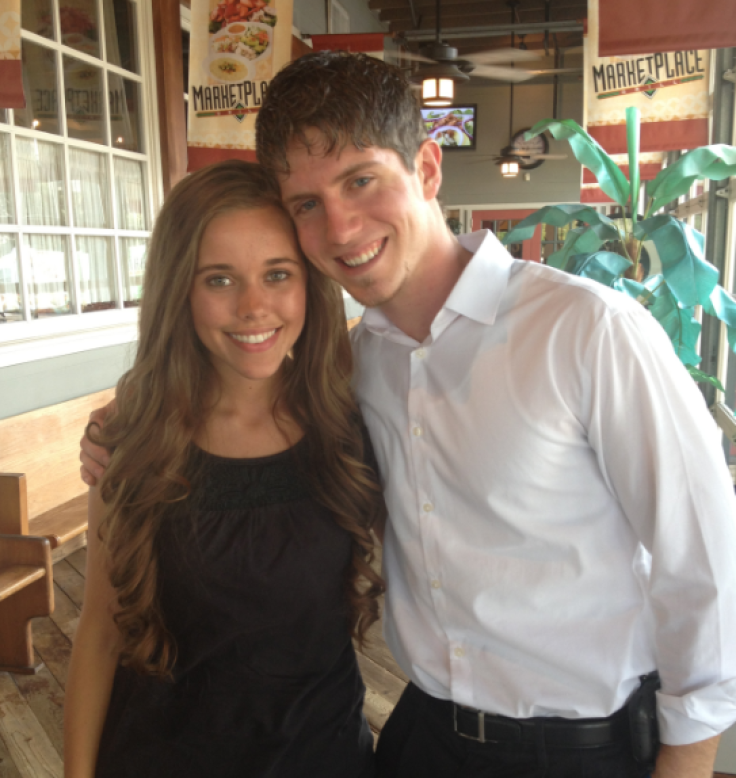 Jessa Seewald is just days away from giving birth and she and husband Ben Seewald can't wait to meet their baby. The former "19 Kids and Counting" star has shared bump photos throughout the entirety of her pregnancy, and this week is no different. Jessa, 22, shared a brand new bump photo on Thursday, revealing to her followers just how close she and her man are to becoming parents.
As E! Online reported, Jessa uploaded the photo to Instagram with the caption "39 weeks 4 days." The reality star is due on Sunday, though baby Seewald could be here at any moment. Jessa shared with fans that she was really starting to feel the weight of her bump, adding that she was "soooo ready" to meet her son or daughter.
Jessa and Ben, 20, released photos from a photo shoot with photographer and friend Evangeline Renee on Oct. 23. Evangeline was in town for a visit when they decided to do the maternity shoot. The photos showed the pair sharing sweet kisses on both the head and lips as they gently placed their hands on Jessa's growing bump. Jessa shared with her Twitter followers that the shoot was a lot of fun, adding that, once again, she couldn't wait to meet their baby.
Although their first child is not due until this weekend, Ben and Jessa have already started planning for their second child. The couple has spoken openly about their hope to one day adopt, and now it seems that dream may be closer to coming true than ever before. Prior to the release of their maternity photos, Jessa took to the Duggar Family Blog to reveal that she and Ben's desire to adopt was stronger than ever. She said they were "still looking into" it, adding that it was "beautiful" act and a "reminder of God's love." She said they would begin taking adoption classes next year.
© Copyright IBTimes 2023. All rights reserved.