Jews Flee Mariupol Amid Fears Of Anti-Semitism In Ukraine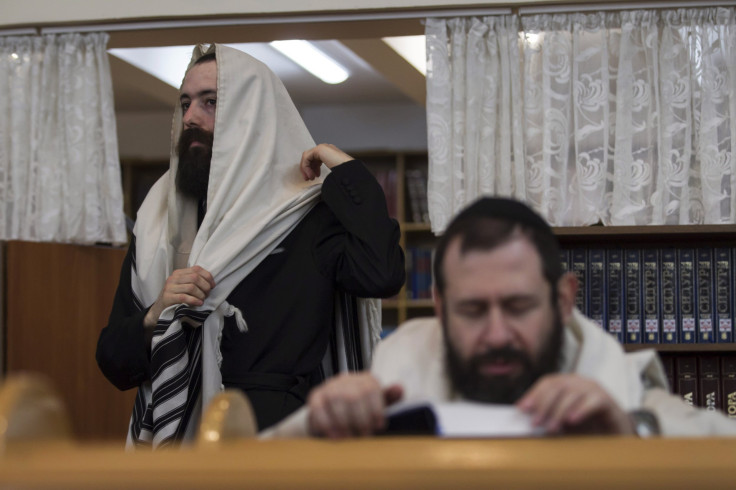 Hundreds of Jews have reportedly fled the port city of Mariupol, in eastern Ukraine, despite a shaky cease-fire that went into effect Friday between the Ukrainian army and Moscow-backed rebels. And, as the war drags on, fewer Jews are expected to return to the region's embattled cities and instead choose to migrate to Israel or to safer areas in Ukraine.
Rabbi Mendel Cohen reportedly told the Jerusalem Post on Tuesday that Jews are fleeing the city as well as the rebel stronghold of Donetsk where they had reportedly taken refuge earlier during the conflict. According to Cohen, the local Chabad, a community organization, has reportedly helped "hundreds" of Jews leave Mariupol, which has seen fierce fighting between rebel and government forces.
Cohen's Chabad is also working to find housing for community members who have fled to other Ukrainian cities like Dnepropetrovsk, Odessa, Kiev and Zhitomir, where they will remain until the situation gets better, Cohen reportedly said.
In recent weeks, more than 100 Jewish families from Donetsk, along with their Rabbi Pinchas Vishedski had reportedly arrived in Mariupol. Vishedski reportedly said that, from a population of more than 10,000 Jews before the war, only about a thousand now remain in Donetsk. However a Jewish leader from Kiev reportedly disputed this figure, saying that many more Jews remained in the city.
In recent months, Mariupol, which lies about 70 miles south of Donetsk on the Sea of Azov, has switched between rebel and army control leaving its residents, including the city's Jewish population, in constant fear. However, Cohen reportedly said that the community did not feel threatened by either side because of their religion, and added that the local Jewish community wanted to stay apolitical and focus on helping the community survive in the region.
Moscow-backed separatists and Ukrainian forces have accused each other of anti-Semitism with a German television program reportedly airing footage that showed Ukrainian militia wearing Nazi symbols on their helmets.
Earlier in April, the BBC reported anti-Semitic leaflets being distributed by masked men in the rebel-held city of Donetsk. The leaflets, which reportedly ordered Jews to register and pay a tax, or leave, also carried the stamp of the self-proclaimed People's Republic of Donetsk. However, the separatists had denied the claims and declared them to be a hoax.
© Copyright IBTimes 2022. All rights reserved.
FOLLOW MORE IBT NEWS ON THE BELOW CHANNELS