Jill Duggar, Derick Dillard Explain Why They Left 'Counting On' After 6 Seasons
KEY POINTS
Jill Duggar and Derick Dillard said they left "Counting On" to pursue their family goals
Jill shocked fans when she confirmed that she had a glass of an alcoholic piña colada during a date night with her husband
Derick and Jill also confirmed that they use non-hormonal birth control methods
Jill Duggar and Derick Dillard spoke about their decision to leave the reality show "Counting On" after six seasons. The couple explained that they did it to have control over their lives.
Jill grew up in the spotlight because her family, the Duggars, were well documented on "19 Kids and Counting." The family also starred on "Counting On" but Jill and Derick decided to leave the show ahead of season 7.
"We left the show because basically, our family goals that we had for ourselves didn't align with what we found out. We didn't have as much control over our lives as it related to the show and stuff, as we felt like we needed," Duggar said during a Q&A session on YouTube.
She explained that they needed to make a decision to put the show aside and pursue their own goals. The couple has no regrets over their choice as Jill said, "It was a good decision for us."
She also made it clear that it had nothing to do with the film crew because they loved them.
"It was a difficult decision but something we knew we needed to do for our family," she added.
Jill asked her husband if he had any addition to what she said and Derick shared the same idea. He supported Jill's explanation that it was for their family goals.
"We were kind of put between a rock and a hard place where we had to choose between our family goals over filming, and it really felt like it was in the best interest as a family to pursue our family goals," Derick said.
"We will not go back on the show under the circumstances we were under when we left."
It has been three yeas since Jill and Derick decided to leave "Counting On." Despite not being part of the show, they are still very active on social media.
Last month, Jill surprised their fans when she shared a photo of her dining out with Derick while drinking a glass of an alcoholic piña colada. The Duggars are very strict and traditional that some fans couldn't believe Jill would drink an alcoholic beverage.
Aside from that, Jill and Derick confirmed that they use non-hormonal birth control methods. Many were again shocked because the Duggars don't use birth controls that's why Jim Bob and Michelle share 19 kids.
Jill explained that they just use non-hormonal birth control methods because they do not want to use anything that could potentially cause an abortion, People reported. Derick added they will stop using it whenever they want to get pregnant.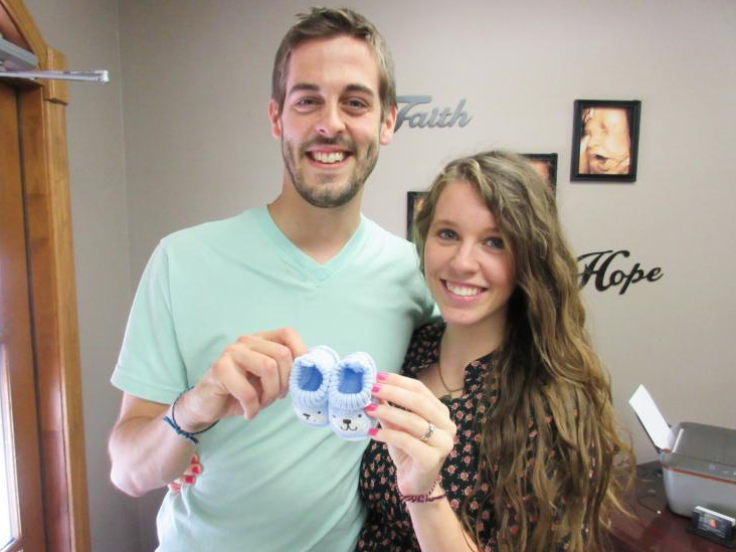 © Copyright IBTimes 2023. All rights reserved.