'Jill And Jessa: Counting On' Star Jana Duggar Shares Her Thoughts On Marriage In Episode 2 Sneak-Peek Video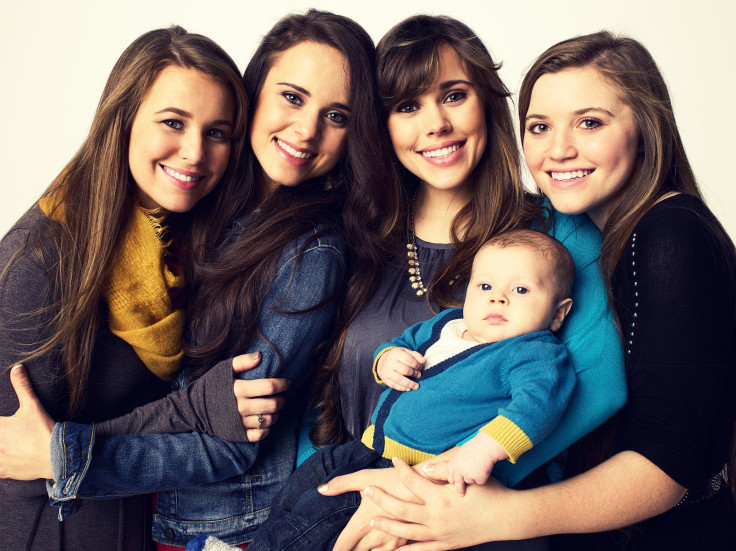 The theme of love and marriage will play a large role in the upcoming Season 1 installment of TLC's "Jill and Jessa: Counting On." But according to the episode 2 sneak-peek video, it won't be Jessa or Jill discussing the subject of matrimony.
Jana will confront the topic of becoming a wife in the forthcoming episode of the "19 Kids and Counting" spinoff, after being asked by producers where she sees herself five years down the line.
"That is so hard to say," she says in a confessional while pondering her future. "I don't know. I don't really know what the next five years look like. I guess in some ways, you have hopes and dreams."
Those hopes and dreams involve "meeting the one" and starting a family, according to Jana. Although the reality TV star says she's looking forward to getting married one day, she's not willing to say "yes" to just anyone who asks for her hand in marriage.
"There have been different guys who have come along and asked, but they haven't been, I don't know, the right one," she says, admitting that sometimes it can be hard to turn down a potential suitor.
"It can be tempting, like, 'Oh, I really want to be married,' because in those moments, your siblings that are married and have little ones are going on dates and doing their thing," she explains. "It's like this weird in-between stage. I'm not a younger one, but I'm not an older, married one with kids."
In addition to discussing her future, Jana will take the lead during a home renovation project at Jessa's house in episode 2, according to the synopsis.
"Jill & Jessa: Counting On" airs Tuesdays at 9 p.m. EDT on TLC.
© Copyright IBTimes 2023. All rights reserved.