J.K. Rowling Asks 'Harry Potter And The Cursed Child' Audiences To 'Keep The Secrets'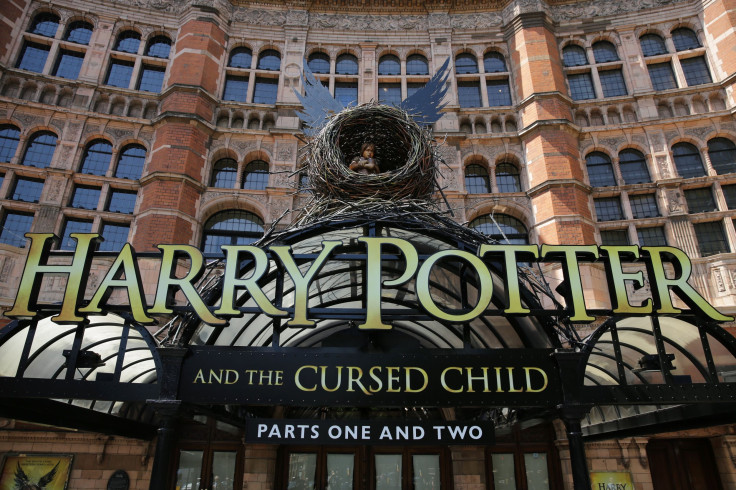 "Harry Potter" fans have to worry about spoilers for the first time in nearly a decade. The book series finished in 2007, but author J.K. Rowling has created an eighth story in the form of two plays, "Harry Potter and the Cursed Child." The Palace Theatre in London doesn't exactly fit the millions of Potterheads across the globe, so Rowling has asked theatergoers to "keep the secrets" of the eighth story.
"I'm asking you one more time to keep the secrets and let audiences enjoy 'Cursed Child' with all the surprises we've built into the story," Rowling says in a video from the play's official YouTube channel.
"Harry Potter and the Cursed Child" begins previews Tuesday. The play takes place 19 years after Harry defeats Voldemort, and it follows Harry as a parent with a child starting at Hogwarts. The story is divided into two plays, but not much more is known about the plot. Rowling hopes audience members will remain quiet until July 30, the official opening of the show as well as the release date for the "Cursed Child" scripts. Though it's not a novel, fans who can't get to London's West End will still be able to read the play and discover the plot twists on their own — at least Rowling hopes they will.
"Generally speaking, 'Harry Potter' fans are a community, they have each other's backs, and they want to have that mystery and the sense of surprise," she told the Guardian. "So we're hopeful. But it won't be the absolute end of the world. We're not going to be throwing tantrums about it, but we hope for the audience's sake that we can get there."
Rowling created the story for the play along with writer Jack Thorne and director John Tiffany. Though keeping the spoilers locked down isn't their top priority, it seems to still be a cause of stress. "It will be a relief when the text is published, when the play officially opens on July 30, so that it's not our secret to keep," Tiffany told the New York Times. "But if you don't read it, and you choose not to read reviews, we've made it possible to come without prior knowledge."
It seems the people who want spoilers the most are the families of people involved with "Cursed Child." Noma Dumezweni plays Hermione Granger, and her daughter is a big Potter fan. "I've quite loved the secrecy," the actress admitted to the Times. "Although, of course, my home life is [expletive]. My daughter tries to guess what is in the play. She says, 'Just smile at me if I'm right.'"
"Harry Potter and the Cursed Child Part 1" begins previews on Tuesday, while "Part 2" begins previews Thursday.
© Copyright IBTimes 2023. All rights reserved.