J.K. Rowling: 'Harry Potter And The Cursed Child' Play To Open In London Theater In 2016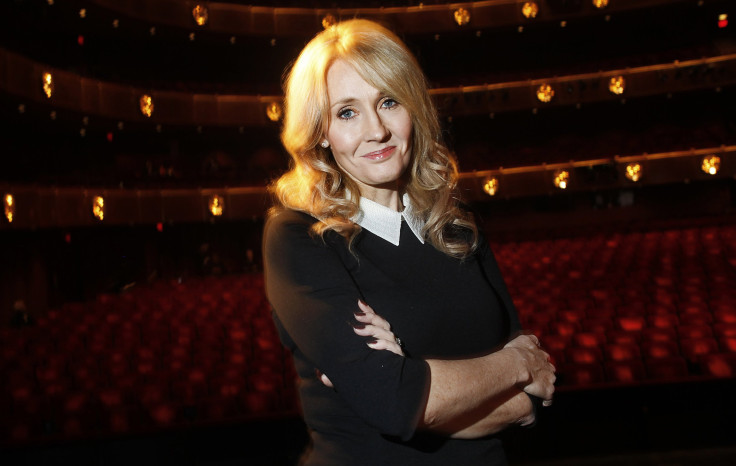 Famed "Harry Potter" author J.K. Rowling announced Friday that a stage play depicting the "untold" story of the boy wizard will open in London's West End in summer 2016. Rowling added that the play titled "Harry Potter and the Cursed Child" will not be a prequel to the book series.
The 49-year-old author, who broke the news on Twitter, also mentioned that June 26 marked the 18th anniversary of her first "Harry Potter" novel.
Rowling said that the play will be a "real treat for fans." It will open at the Palace Theatre, London, and the tickets will go on sale this autumn, BBC reported. For the upcoming story on the boy wizard, Rowling reportedly collaborated with writer Jack Thorne and director John Tiffany.
The author, however, remained tight-lipped about further information on the play. "To answer one inevitable (and reasonable!) question - why isn't Cursed Child a new novel? I am confident that when audiences see the play they will agree that it was the only proper medium for the story," Rowling tweeted.
In 2013, Rowling revealed that she was working on a story that would "explore the previously untold story of Harry's early years as an orphan and outcast," the Independent reported. Rowling is currently working with Warner Bros. on the script of "Fantastic Beasts and Where to Find Them," which will be a spin-off of the "Harry Potter" series. It is likely to release in November 2016 in the U.S.
According to the Guardian, Tiffany and Thorne will be reuniting with movement director Steven Hoggett and set designer Christine Jones for the latest play. The four had previously worked together for the stage version of the 2008 hit Swedish movie "Let the Right One In."
© Copyright IBTimes 2023. All rights reserved.