'Fantastic Beasts And Where To Find Them' Cast Rumors: Eddie Redmayne Eyed For Lead Role In 'Harry Potter' Spinoff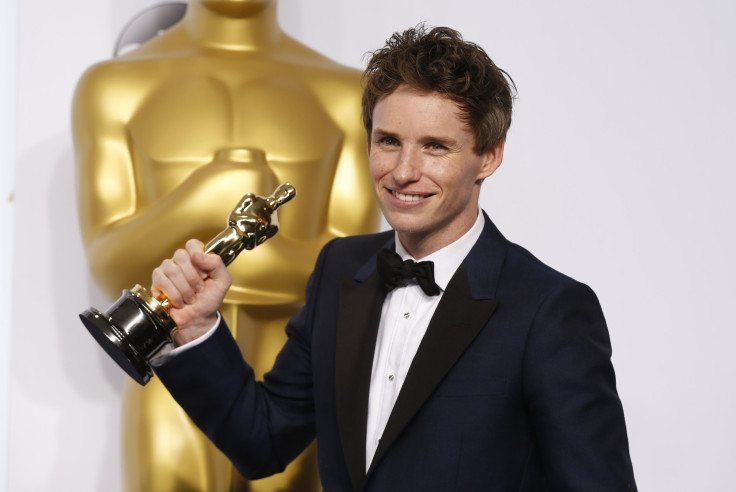 Fresh off his Oscar win for "The Theory of Everything," Eddie Redmayne is reportedly being considered for another big role. According to the Hollywood Reporter, the 33-year-old British actor is up for the lead role in J.K. Rowling's "Harry Potter" spinoff, "Fantastic Beasts and Where to Find Them." Both Warner Bros. and Rowling are hopeful he'll sign on.
If selected, Redmayne would be playing Newton Artemis Fido Scamander. The film, which is set 70 years before the first "Harry Potter" film, will follow Scamander, a "Magizoologist," as he pens a novel based on his wild adventures tracking down magical beasts. THR reports that the studio has not yet offered Redmayne the role, but he is their first choice. According to The Independent of London, Nicholas Hoult also is being considered for the part.
In the meantime, Redmayne is hard at work on his next film, "The Danish Girl." In the movie he will play transgender artist Lili Elbe, who comes out as trans after years of posing in women's clothing for his wife Gerda. Though the film has yet to be released, it's getting Oscar buzz already.
It has not yet been announced who else will star in the new "Harry Potter" universe movie, which is slated to be released in November 2016. David Yates has signed on to direct, and Rowling is still said to be hard at work on the script, which will be based on her novel by the same name. Although the script remains unfinished, the author assured Potter fans this new world will not be too foreign.
Rowling told fans that "the laws and customs of the hidden magical society will be familiar." Scamander's world may be similar to Harry Potter's, but Potterheads shouldn't hold their breath for any further updates from Hogwarts or their favorite witches and wizards. During an appearance on "Today," Rowling said she didn't foresee herself revisiting that chapter of her life.
© Copyright IBTimes 2023. All rights reserved.