Joe Biden Said US Will Follow ISIS 'To The Gates Of Hell,' Obama Will Not be Intimidated By Militants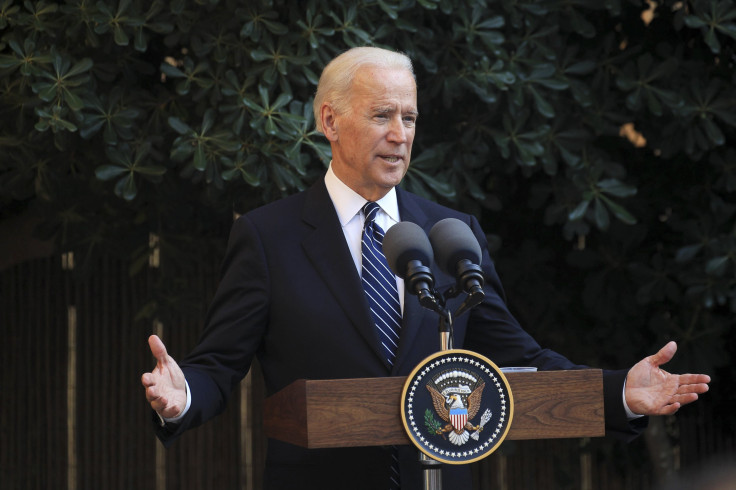 U.S. leaders were determined Wednesday to show that they were not intimidated by Islamic State militants. In separate statements, Vice President Joe Biden, President Barack Obama and Secretary of State John Kerry said the United States would not cower when it comes to crushing the Sunni militants formerly known as ISIS.
"We will follow them to the gates of hell until they are brought to justice because hell is where they will reside," Biden said at a press conference in New Hampshire. "If they think the American people will be intimidated, they don't know us very well." Biden is weighing a potential 2016 presidential run.
Twitter users immediately reacted to his remarks, questioning whether the Obama administration would back up the claim with action.
Earlier on Wednesday, Obama confirmed the authenticity of a video the Islamic State released Tuesday that shows the beheading of U.S. journalist Steven Sotloff, just two weeks after he also confirmed the beheading video of journalist James Foley.
"We will not be intimidated," Obama said. "Their horrific acts only unite us as a country and stiffen our resolve to take the fight against these terrorists."
Kerry's remarks about Sotloff's death bore the same defiant tone. Sotloff, he said Wednesday, was "taken from us in an act of medieval savagery by a coward hiding behind a mask."
The remarks came after at least two U.S. Senators criticized the Obama administration for waiting so long to strike the Islamic State in Syria. Sen. Bill Nelson (D-Florida) Nelson said he would introduce legislation giving Obama congressional authority to bomb Syria.
After the Islamic State released the Sotloff video, Obama authorized Tuesday an additional 350 military personnel to Baghdad. The White House had not yet announced as of late Wednesday how the U.S. will combat the militants in Syria.
© Copyright IBTimes 2023. All rights reserved.