Joe Biden vs. Donald Trump: 5 Times The Vice President Slammed Republican Nominee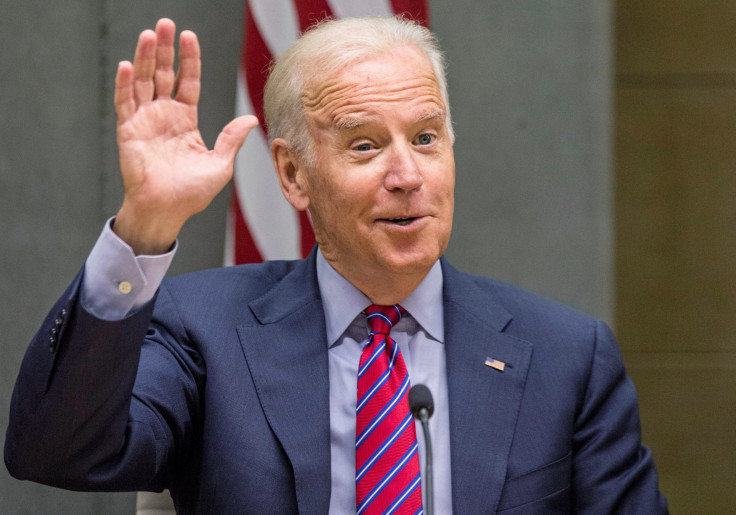 Vice President Joe Biden is no fan of Republican nominee Donald Trump, and he's made no secret of it. He called out Trump's positions of foreign policy, or lack thereof, Wednesday, but that's far from the first time he's expressed doubt that Trump could be an effective president, to put it mildly.
Here are five recent times Biden called out Trump, including Wednesday's comments about foreign policy.
Foreign Policy
"The truth is, Donald Trump knows nothing about foreign [policy] — nor should he based upon his background," Biden said on the MSNBC show "Morning Joe." "I don't see any attempt for him to go out and get people who really know on the Republican side," he added, via the Washington Times.
About 'Bernie Sanders-Or-Bust' Voters
"If you're as moral and centered as you say you are, I know you can't vote for Trump. I know," Biden said in an interview this week with ABC News.
On Building Walls
"If we build walls and disrespect our closest neighbors, we will quickly see all this progress disappear — replaced by a return of anti-Americanism and a corrosive rift throughout our hemisphere," Biden said in a June speech, via CBS News.
On Trump's Proposal to Ban Muslims from Entering the U.S.
In the same June speech that he addressed Trump's wall, Biden said: "Alienating 1.5 billion Muslims — the vast, vast majority of whom, at home and abroad, are peace-loving — will only make the problem worse. It plays into the narrative of extremists."
On the Now-Infamous Trump 'Taco Bowl Tweet'
"He is a smarter guy that this," Biden told WTTG in Washington, D.C. in May. "I hope he reaches the point where he figures out that it's not a game show, and that he begins to talk in earnest about where he would take the country were he to win because that's the kind of debate the public deserves."
© Copyright IBTimes 2023. All rights reserved.