Joe Rogan Thinks Jeffrey Epstein May Have Been A CIA Agent Or Israel Spy
KEY POINTS
Podcaster Joe Rogan suggested that Jeffrey Epstein's parties were operations conducted by the CIA or Mossad
The agencies would compromise people attending the parties and influence them, Rogan claimed
Robert Maxwell, the late father of Epstein's ex Ghislaine Maxwell, was rumored to have had ties with Mossad
Convicted sex offender and former financier Jeffrey Epstein may have been involved with American and Israeli intelligence agencies, podcaster Joe Rogan has suggested.
Rogan touched on the topic during Friday's episode of his show, "The Joe Rogan Experience," which featured 39-year-old comedian Whitney Cummings as a guest.
In the episode, Rogan, 54, said he thinks that Epstein's parties, known for being attended by prominent figures as well as involving sex and minor girls, may have been part of an "intelligence operation" conducted by the Central Intelligence Agency (CIA) or Mossad, Israel's national intelligence agency, to collect sensitive information about the rich and powerful, according to a report by Mediaite.
"He was bringing them to parties," Rogan claimed while discussing Epstein's connection to Harvard University. "Like it was an intelligence operation. Whoever was running it, whether it was, the Mossad or whether it was a CIA or whether it was a combination of both — it was an intelligence operation. They were bringing in people and compromising them."
"And then when they would compromise them, they would use, you know, whatever they had on them to influence their opinions and the way they expressed those opinions. And I don't know why they would want to do that with scientists, which is really strange to me," the podcast host further claimed.
International Business Times could not independently verify Rogan's claims.
Epstein was arrested in July 2019 over allegations that he trafficked minors in Florida and New York. Prior to the arrest, federal prosecutors had already identified 36 girls, some as young as 14 years old, whom Epstein had allegedly sexually abused.
The former financier lent young girls to powerful people to "ingratiate himself with them for business, personal, political and financial gain as well as to obtain potential blackmail information," court documents showed.
Epstein was awaiting trial for his sex trafficking charges at the Metropolitan Correctional Center in New York when he was found dead in his cell on Aug. 10, 2019.
The 66-year-old hanged himself, the New York City medical examiner ruled.
Ghislaine Maxwell, Epstein's ex-lover and longtime associate, was sentenced to 20 years in federal prison in late June for procuring young girls in Epstein's sex trafficking operation while the two were still in a relationship between 1994 and 2004.
Maxwell's late father, former British parliament member Robert Maxwell, was rumored to have had ties with Mossad, according to the New York Post.
Meanwhile, Epstein had long-term relationships with figures such as former President Donald Trump and Queen Elizabeth II's son Prince Andrew.
If you have thoughts of suicide, confidential help is available for free at the National Suicide Prevention Lifeline. Call 1-800-273-8255. The line is available 24 hours, every day.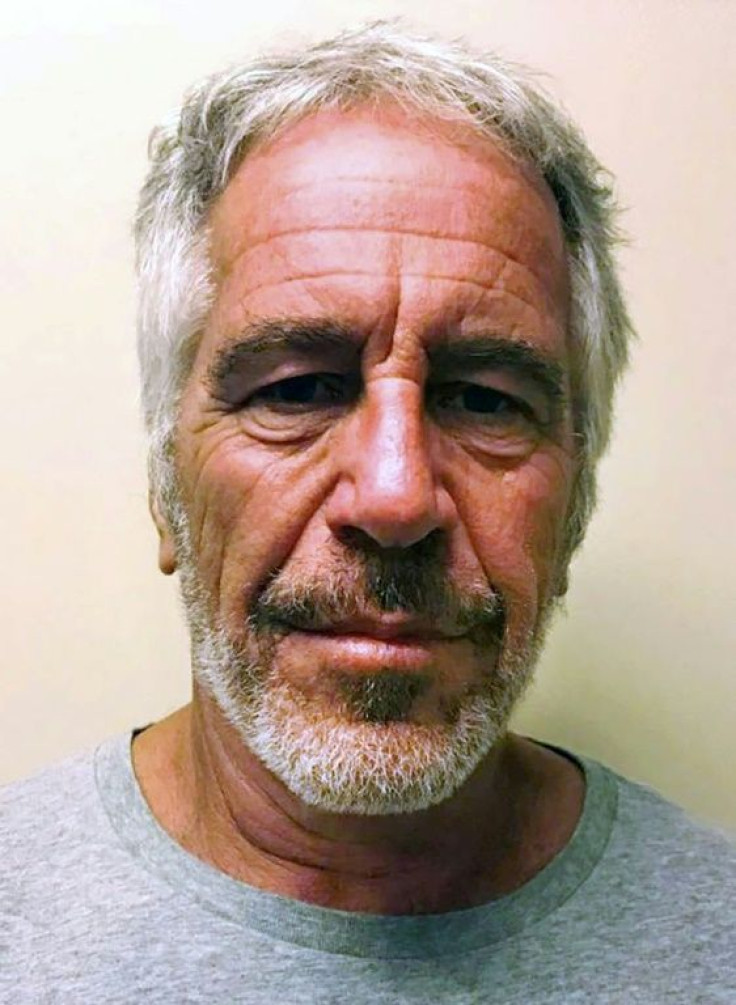 © Copyright IBTimes 2023. All rights reserved.