John Stamos, Caitlin McHugh Expecting First Child Months After Engagement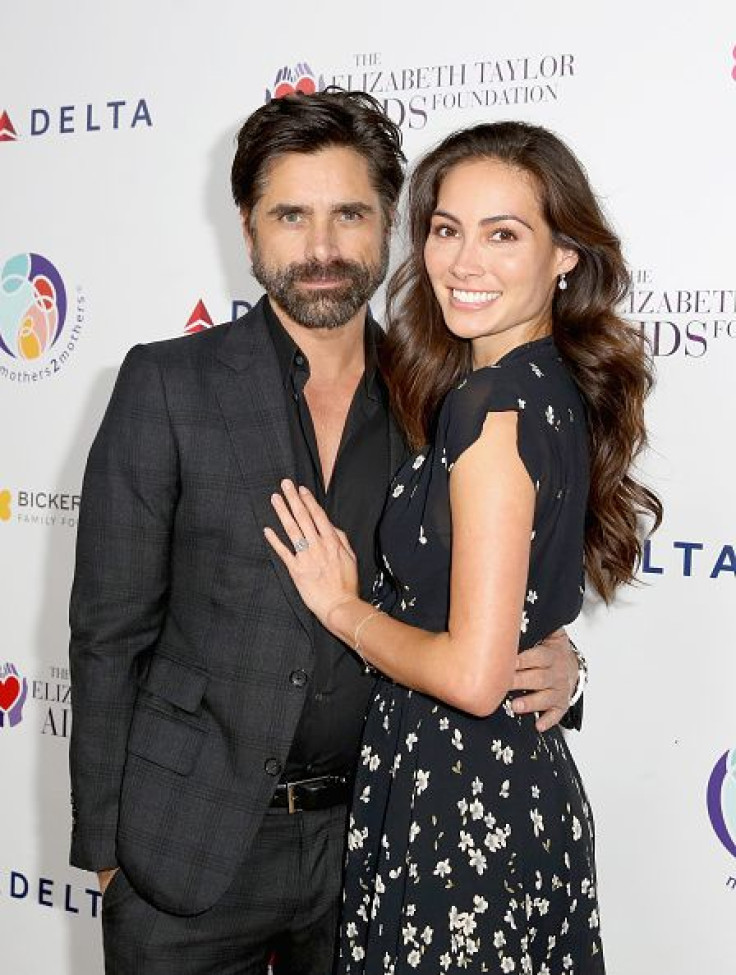 John Stamos and Caitlin McHugh are expecting their first child together.
The couple, who just got engaged in October, revealed that he and McHugh talked about having a baby before getting married. When he asked his then-girlfriend why, McHugh said it's because Stamos is already old. The "Fuller House" star is 54, while his supermodel fiancée is 31.
While speaking with People, Stamos also revealed that he and McHugh have the same morals. As such, they eventually came to the conclusion that starting a family will be good for them.
"We have the same morals and the same values, that all clicked nicely. So we said, 'Oh, well, maybe we should have a family," he said.
In October, the couple made headlines following their engagement at Disneyland. Stamos came up with a short film featuring iconic moments from Pixar and Disney movies, and it ended with a scene from "The Little Mermaid." Instead of hearing "kiss the girl," Stamos changed it to, "just ask the girl."
Stamos and McHugh documented their engagement on social media with two adorable posts. The "Full House" star posted a drawing of himself with his fiancée standing in front of Cinderella's castle.
McHugh, on the other hand, uploaded a snap of herself kissing Stamos on the lips while they sat inside the room filled with photos of Sebastian from "The Little Mermaid."
Meanwhile, Stamos revealed that he and McHugh found out about her pregnancy even before they got engaged.
"The pregnancy happened. Then I said, I better have a ring on her finger because it's the right thing to do, and I wanted to marry her anyway. So I called her parents to ask, and it was like, 'You better!'" he said.
And McHugh also shared what it was like when she told Stamos that she was pregnant.
"The look on John's face when I told him we were pregnant was priceless. It was the look of a man who has wanted a family of his own but wasn't sure it was going to happen for him. Now it is!" she exclaimed.
© Copyright IBTimes 2023. All rights reserved.