Johnny Depp Files Appeal To Amber Heard's $2 Million Defamation Payout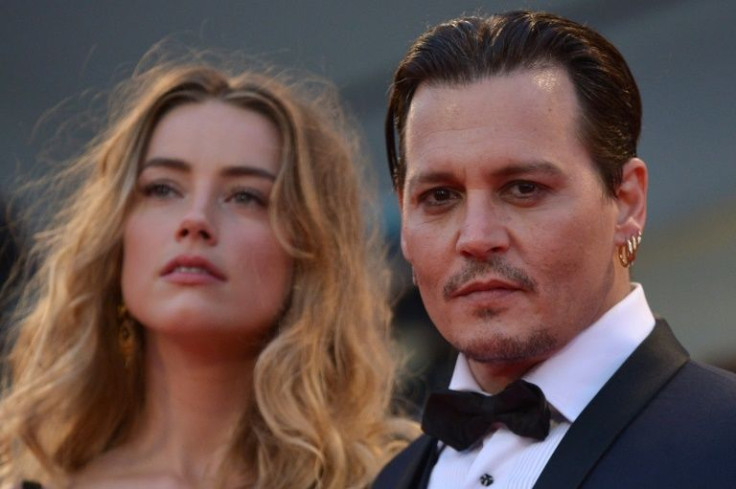 KEY POINTS
Johnny Depp's legal team filed an appeal of Amber Heard's counterclaim win in Virginia Wednesday
His lawyers argued that the ruling that awarded Heard $2 million was "erroneous" and should be overturned
Depp's team argued that the actor should not be held liable for comments made by his attorney, Adam Waldman
Johnny Depp's lawyers have filed to appeal Amber Heard's counterclaim win during their highly publicized defamation trial, pushing for the decision to be overturned.
In June, a Virginia jury found that Heard defamed Depp in a 2018 op-ed about domestic violence and awarded her ex-husband more than $10 million in damages. Meanwhile, Heard won one of her three countersuit claims and was awarded $2 million in damages. After the verdict, both sides announced plans to appeal.
In new court documents, filed in the Virginia Court of Appeals Wednesday and published online by Law & Crime Network, Depp's legal team called Heard's counterclaim "erroneous" and argued that the "Pirates of the Caribbean" star should not be held liable for comments made by his attorney, Adam Waldman.
The comments were made by Depp's lawyer Adam Waldman to the Daily Mail and published on April 27, 2020. Waldman claimed that Heard and her friends set up Depp by calling the cops with a "hoax" of abuse claims back in 2016. The jury found that Waldman was acting as an agent for Depp when he made the statement.
In the new court documents, Depp's legal team, led by attorney Benjamin Chew, maintained that while much of the trial in June resulted in a favorable outcome and "fully vindicated" Depp, "the trial court was confronted with a number of novel and complex legal and factual issues, and although the trial court decided the vast majority of those issues sensibly and correctly, a few rulings were erroneous."
Depp's lawyers argued that "Mr. Waldman is an independent contractor, whose allegedly tortious conduct is not automatically attributable to Mr. Depp," and that "no evidence of Mr. Waldman's actual malice was presented at trial" by Heard's team.
"Ms. Heard presented no evidence at trial that Mr. Depp was personally involved in directing or making any of the three Waldman Statements. Indeed, Mr. Depp testified that he had never even seen the Waldman Statements prior to the filing of the Counterclaim in August of 2020," the documents stated.
Depp's lawyers are seeking for the judgment to be overturned while the other counts that were in the actor's favor are upheld.
Heard's representatives have not publicly commented on the appeal as of this writing.
The "Aquaman" actress filed to appeal the June 1 verdict back in July. Depp's team then filed a notice of appeal of their own, just one day later, arguing against Heard's $2 million defamation payout.
At the time, one of Depp's lawyers, Camille Vasquez, explained in an interview with "CBS Mornings" co-host Gayle King why the actor decided to file his own appeal in response to Heard's.
The attorney said that it was "fair" to say Depp's team wouldn't be seeking an appeal if his ex-wife hadn't filed first to challenge the jury verdict ordering Heard to pay Depp $10 million in damages.
Vasquez said Depp ended up filing his own appeal "so that the court could have the full record."
"And [Heard] insists on continuing to litigate this matter, and we have to protect our client's interest," the lawyer explained. "We are just hopeful that the court will uphold the verdict, which we think was the right verdict, and allow both parties to move on."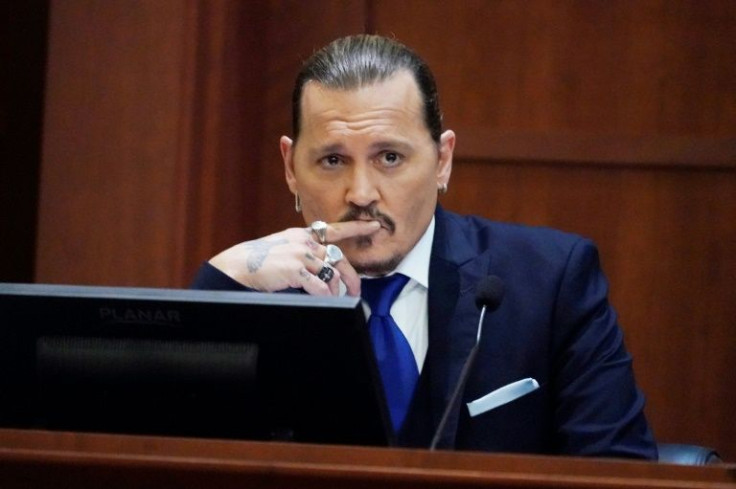 © Copyright IBTimes 2023. All rights reserved.
FOLLOW MORE IBT NEWS ON THE BELOW CHANNELS