Johnny Depp Hopes To 'Revive His Career' After Winning Trial Against Amber Heard: Report
Johnny Depp wants nothing more than to get his acting career back, People reported.
The "Pirates of the Caribbean" star won the defamation trial against Amber Heard on Wednesday after the jury found that the actress defamed him in a 2018 op-ed about domestic abuse. The actor was awarded $10.35 million in damages.
The jurors also awarded Heard $2 million in damages in her countersuit since they came to the conclusion that Adam Waldman, Depp's lawyer, also defamed the actress in a statement from 2020.
Now, Depp, who has been appearing with Jeff Beck at U.K. concerts since last week, wants nothing more than to get back into acting and restore his career, a source told the outlet.
"His career has been his everything over the years. He loves music, but acting is his life. He couldn't sit around and do nothing about the fact that his career was being affected. He thinks the verdict was fair. It feels like a win to him," the source said.
"He very much hopes that he can revive his career," they added.
Another source also told People that Depp is "focused on himself" right now. "He is absolutely looking ahead and past this. He's looking for positivity and to move away from negativity," they explained, adding that the actor is "happy" and "relieved" after the verdict.
"He's figuring out what he does next. He feels like he's been vindicated. He feels a significant weight off his shoulders. It's been six years of this. It's been so gratifying to hear from men and women — he's heard a lot of positive support from both men and women," the source said further.
Depp said in a statement after the verdict was read that the "best is yet to come" for him.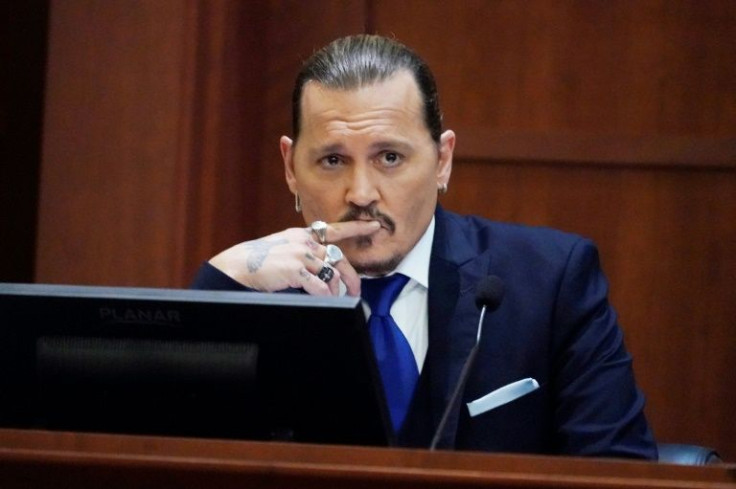 "False, very serious and criminal allegations were levied at me via the media, which triggered an endless barrage of hateful content, although no charges were ever brought against me. It had already traveled around the world twice within a nanosecond and it had a seismic impact on my life and my career. And six years later, the jury gave me my life back," he wrote in his statement, as per People.
Heard, on the other hand, expressed her disappointment in her own post-verdict statement. "The disappointment I feel today is beyond words. I'm heartbroken that the mountain of evidence still was not enough to stand up to the disproportionate power, influence and sway of my ex-husband," she noted.
"I'm sad I lost this case. But I am sadder still that I seem to have lost a right I thought I had as an American — to speak freely and openly," the actress added.
© Copyright IBTimes 2023. All rights reserved.