Johnny Depp's Career Could Recover Even If He Loses Amber Heard Trial, PR Expert Suggests
KEY POINTS
Crisis PR expert Juda Engelmayer weighed in on the future of Johnny Depp's career
The HeraldPR founder suggested that Depp may get more offers for villain roles moving forward
Engelmayer noted that Depp has proven to studios and publicists that "he can win audiences over"
Johnny Depp's ongoing defamation trial against Amber Heard could revive his career, a crisis public relations expert has suggested.
Depp is suing Heard for $50 million over a 2018 Washington Post op-ed in which she called herself a victim of domestic violence. Though he wasn't named in the piece, the actor alleged that it ruined his career and cost him his roles in the "Pirates of the Caribbean" franchise and the "Fantastic Beasts" movie series.
However, Juda Engelmayer, a crisis PR expert and the founder of HeraldPR, told Insider that Depp may be able to bounce back career-wise regardless of the outcome of the Virginia trial.
But while Engelmayer believes Depp remains a bankable star, the actor likely won't get many offers to star as the hero in films moving forward, according to the expert.
"I don't think it'll be family-friendly. I think [Depp's] role will be different," he told the outlet. "He'll be cast in independent films or films where he is maybe the bad guy, a criminal, a mobster. Someone who at first is not a likable guy, not a fun guy, but someone who's the bad guy."
Engelmayer also suggested that Depp's move to get his story out by live-streaming the trial will work in his favor.
The expert pointed to Mel Gibson, who was shunned after making anti-Semitic and racist remarks but partially bounced back with his 2016 movie "Hacksaw Ridge," for which he received an Oscar nomination for best director. His Christmas comedy "Daddy's Home 2" was also a hit.
"Mel Gibson came back. Not to the exact extent he used to, but he's come back," Engelmayer explained. "Johnny Depp is not seen in the same way. He has always been seen more charming and more delightful."
Engelmayer noted that through the trial, Depp has proven to studios and publicists that "he can win audiences over."
"That's the turning point of whether or not it's going to turn on Johnny Depp. This is not a criminal trial, it's a civil trial," the PR expert added. "So in the end, he wins even if the jury believes him or doesn't believe him, awards him money or just awards him a symbolic win, or even if he loses completely."
Engelmayer's comments come as Depp and Heard's legal battle continues to be discussed not only on social media but also on television.
In its latest episode, "Saturday Night Live" mocked the trial in its cold open over the weekend, with comedians poking fun at the feces Depp allegedly found on his side of the bed after a 2016 argument with his ex-wife. Heard has denied the allegations that she defecated on their shared bed.
The skit was met with some criticism on social media, including from Andy Signore of Popcorned Planet, who accused "SNL" of being disrespectful toward Depp. Signore also claimed that the NBC show was too afraid to pick a side and thus missed many opportunities for humor.
But he praised Chris Rock for "going against the curve" after the comedian recently discussed the former couple's trial during one of his shows in the U.K.
Rock seemingly sided with Depp and threw shade at Heard when he joked: "Believe all women, believe all women… except Amber Heard."
Depp and Heard's defamation trial resumes Monday after a 10-day break.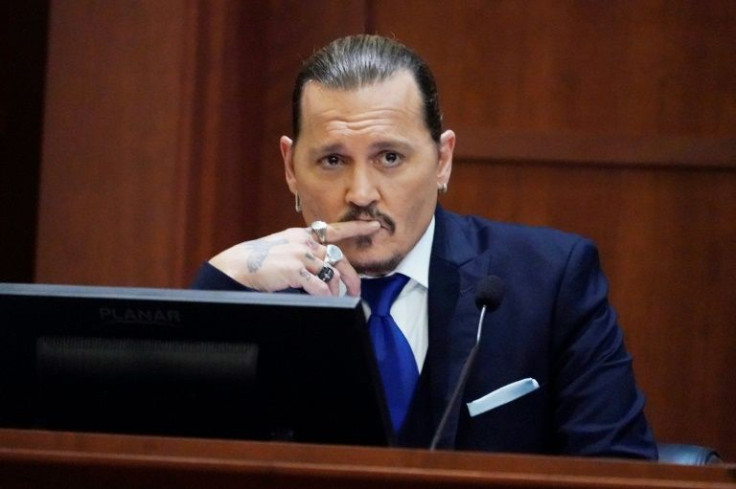 © Copyright IBTimes 2022. All rights reserved.
FOLLOW MORE IBT NEWS ON THE BELOW CHANNELS