Johnny Depp's Cheating Allegations Against Amber Heard, Elon Musk Revisited Amid Leaked Recording
KEY POINTS
Johnny Depp accused Amber Heard of cheating on him with Elon Musk
Amber Heard's audio recording confessing she hit Johnny Depp leaked
Amber Heard and Elon Musk broke up in 2017
Johnny Depp accused his ex-wife Amber Heard of cheating on him with Elon Musk.
Depp and Heard's controversial split in 2016 has gotten the interest of many after an audio of the latter confessing that she hit her then-husband leaked. Amber accused the actor of domestic violence, but the recording proved otherwise.
Aside from the issue of abuse that Heard claimed, Depp accused his wife of infidelity. The "Aquaman" actress was reportedly "spending time in a new relationship" with Musk shortly after they got married.
"Unbeknownst to Mr. Depp, no later than one month after his marriage to Ms. Heard, she was spending time in a new relationship with Tesla and SpaceX founder, Elon Musk," Depp's lawsuit read as per E! News.
"Only one calendar month after Mr. Depp and Ms. Heard were married—while Mr. Depp was out of the country, filming in March 2015—Eastern Columbia Building personnel testified that Ms. Heard received Musk 'late at night' at Mr. Depp's penthouse. Specifically, Ms. Heard asked staff at the Eastern Columbia Building to give her 'friend Elon' access to the building's parking garage and the penthouse elevator 'late at night,' and they testified that they did so. Building staff would then see Ms. Heard's 'friend Elon' leaving the building the next morning," the document further read.
Musk's appearance in Depp's penthouse occurred shortly after Heard threw a bottle of vodka at the "Pirates of the Caribbean" star in Australia when Depp suggested that they needed to enter a post-nuptial agreement concerning their assets. Depp's middle finger on his right hand was seriously injured that its bones shattered.
Heard's rep did not comment directly on the cheating accusations. However, the actress' spokesperson said that it was a "frivolous action" to silence Heard. The rep added that Depp couldn't accept his ongoing abusive behavior.
On the other hand, Musk's rep denied the cheating allegations involving him. The representative of the Tesla and SpaceX founder said that Musk and Heard did not start seeing each other until May 2016 when the exes got divorced. The rep insisted that they only had infrequent meetups and their relationship only turned romantic "until some time later."
Heard and Musk split in 2017. Following their separation, Heard said she wanted to remain quiet because they deeply cared for each other.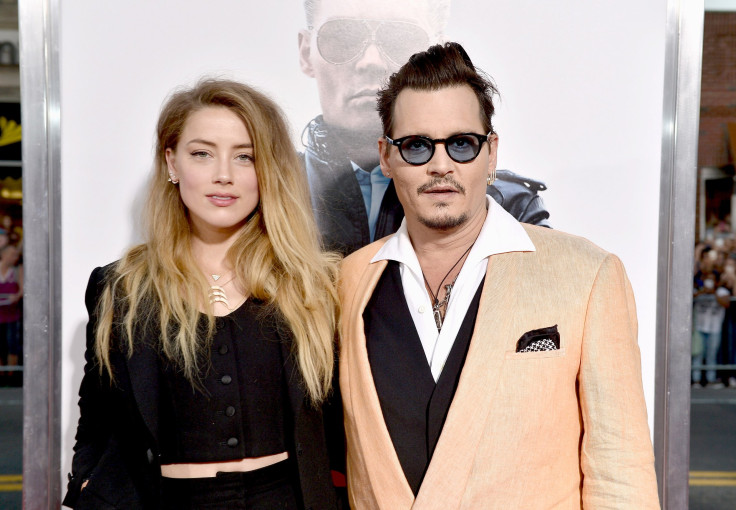 © Copyright IBTimes 2023. All rights reserved.