Johnny Depp's Daughter Lily-Rose Slams Amber Heard On Instagram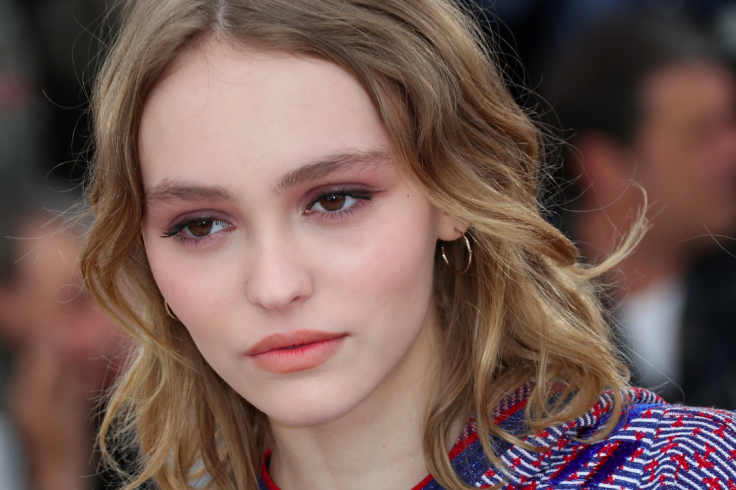 Lily-Rose, daughter of "Alice Through the Looking Glass" star Johnny Depp, took to Instagram after his wife Amber Heard filed a restraining order against him Friday. The French-American model defended her "sweet" Sunday, implicitly calling her estranged stepmother a liar.
"My dad is the sweetest most loving person I know, he's been nothing but a wonderful father to my little brother and I, and everyone who knows him would say the same," she wrote. Lily-Rose, 17, accompanied her caption with a picture of herself with her father when she was a baby. The image was liked more than 219,000 times by her 1.8 million followers.
Hours later, Lily-Rose posted a screenshot from People magazine that said the Los Angeles Police Department found no proof of violence between the couple. "On May 21, 2016, officers responded to a domestic incident radio call," LAPD Sgt. Marlon Marrache said. "The person reporting the crime [Heard] did not insist on a report and no report was warranted. There was no evidence of any crime. A crime did not occur so the officers left the scene and left a business card." If there were signs of abuse, an investigation would have been conducted regardless of Heard's version of events, the article added. Lily-Rose didn't add a caption for that post.
Heard, 30, filed for divorce from Depp, 52, after 15 months of marriage Wednesday. Two days later, she filed for a restraining order after he hit her with an iPhone, she said.
Depp has not responded to the domestic violence claims, but he did issue a statement about their divorce. "Given the brevity of this marriage and the most recent and tragic loss of his mother, Johnny will not respond to any of the salacious false stories, gossip, misinformation and lies about his personal life," Depp's rep told People Friday. "Hopefully the dissolution of this short marriage will be resolved quickly."
The couple does not have a prenuptial agreement, which means Depp's estimated $400 million fortune is potentially at risk. Heard asked for spousal support and for Depp to pay her legal fees. He rejected both requests.
Lily-Rose is one of Depp's two children with French actress, signer and model Vanessa Paradis.
Follow me on Twitter @mariamzzarella
© Copyright IBTimes 2023. All rights reserved.