Jojo Siwa Will Dance With Same-Sex Partner In 'Dancing With The Stars'
Jojo Siwa will make history as the first performer to dance with a same-sex partner in "Dancing with the Stars."
ABC announced this Thursday in a social media post promoting the show's 30th season.
Siwa, who came out as a member of the LGBTQ Community in January, voiced her excitement to be a part of the show.
"I am so excited to be a part of this year's 'Dancing With the Stars' Season 30, and to be dancing with a girl," the 18-year-old dancer said in the promo clip of "Dancing with the Stars." "I think it's so cool."
The show has kept the name of Jojo's partner under wraps and will be announced only during the season premiere.
Since revealing her sexual orientation earlier this year, Siwa has been careful in applying a specific label upon herself.
"It's like, I want to figure it out...I like 'queer,'" she told People in April. "Technically, I would say that I am pansexual because that's how I have always been my whole life … just like, my human is my human."
The "Dance Moms" alum spoke about her "gay awakening" during a chat with Demi Lovato in July. At the time, the dancer said Lovato was instrumental in finding her true identity.
"Do you remember your dancer, her name is Jojo Gomez and you did 'Cool for the summer' together. I remember seeing that and just being a little too interested," Siwa told Lovato, who was seen laughing in excitement.
As the first dancer to be paired with a same-sex partner, Siwa could not help but voice her excitement for the opportunity.
"I'm excited that I get to do it. I think it breaks a wall that's never been broken down before," said Siwa in an interview with the Television and Critics Association (TCA) panel, Disney Official Fan Club reported.
When she received an email asking her to compete in the show's 30th season, producers asked her if she wanted to be paired with a man or a woman. Siwa said it was easy for her to say she would like to have a female partner for the show.
"I want to make it OK for the people who come after me," Siwa said.
Women's gymnastics Olympic gold medalist Suni Lee will also be part of the show.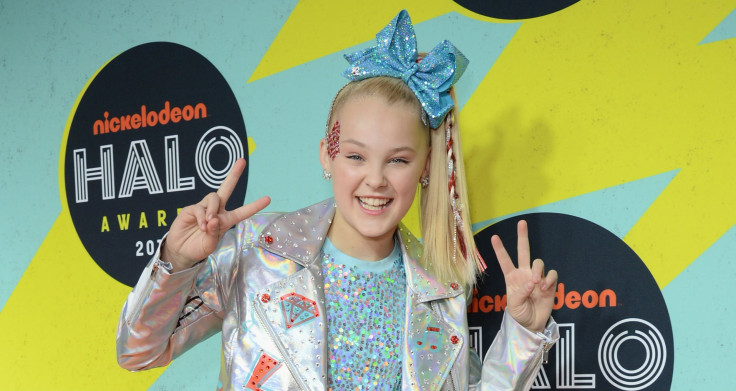 © Copyright IBTimes 2023. All rights reserved.