Jon Corzine Expected to Testify at House Hearing: Source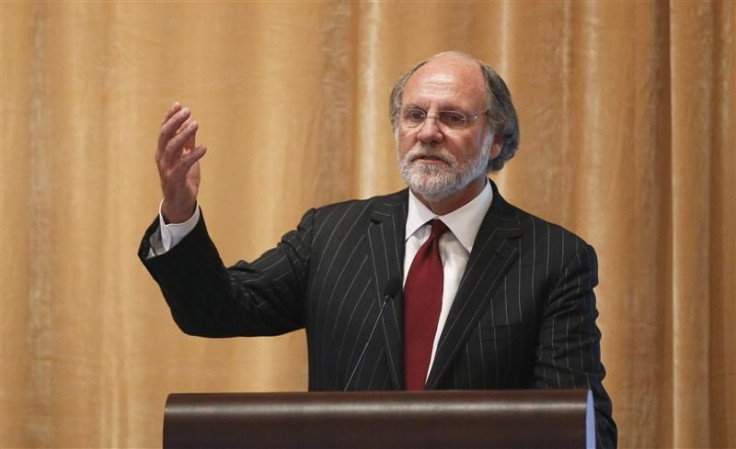 Former MF Global Holdings Ltd. CEO Jon Corzine is expected to testify at a U.S. congressional hearing next month, a committee aide said on Friday, tamping down speculation that the former head of the bankrupt brokerage would decline to take part.
The House of Representatives Financial Services Committee announced this week that Corzine, an erstwhile U.S. senator, former New Jersey governor, and onetime head of Goldman Sachs Group Inc., would appear at a Dec. 15 investigations subcommittee hearing.
Corzine's attorneys "gave us every indication he was willing to testify under oath," said the staffer, who was not authorized to comment on the record. "Unless he has a change of heart at the last minute, we expect him to talk and not take the Fifth," he said, referring to the U.S. constitutional amendment against self-incrimination.
Corzine's attorney, Andrew Levander, was not immediately available to comment.
MF Global filed for protection under the U.S. Bankruptcy Code on Oct. 31, after $6.3 billion in risky bets on European sovereign debt spooked investors and an effort to sell the firm failed.
Regulators and Justice Department officials have been investigating the firm's sudden demise and seeking the whereabouts of around $1.2 billion in customer funds.
The congressional staffer also confirmed that the big three credit-rating agencies have agreed to testify about their relations with the company prior to its collapse.
Fimalac SA's Fitch Ratings unit and the Moody's Corp. did not cut their investment-grade ratings of MF Global until days before it failed, while the McGraw-Hill Cos.' Standard & Poor's unit did so only after the company filed for bankruptcy protection.
The three agencies were not immediately available for comment.
(Reporting by Alexandra Alper; Editing by Tim Dobbyn)
© Copyright Thomson Reuters 2023. All rights reserved.