Jon Hamm Explains His Fascination With 'Star Wars' Franchise
Jon Hamm opened up about how much he admires the "Star Wars" franchise during the "Top Gun: Maverick" premiere Wednesday.
The 51-year-old actor said during the event that he's content with what he has done in the industry. "You know, I've been really fortunate in my career and I'll be the first one to say it. I don't have a lot of regrets," he said, as per ComicBook. "There haven't been a lot of movies that I've almost gotten that that, 'Oh, I would have been nice to be in and that."
Despite his contentment, however, Hamm revealed that he actually wants to become a part of the "Star Wars" franchise. "The only franchise that I always wanted to be in that I just never have been for whatever reason was the Star Wars franchise," he said.
"That for me was the first big movie when I was six or seven years old, or whatever it was when it came out," he recalled. "I was like, 'This is probably the greatest movie I've ever seen in my life and we'll ever see.'"
While Hamm hasn't appeared in any "Star Wars" movie, his voice was featured in an audiobook version of "Star Wars: From a Certain Point of View," which came out in 2017.
"Top Gun: Maverick," where Hamm stars as Cyclone, is slated for release on May 27. Helmed by director Joseph Kosinski, the movie also features Tom Cruise, Val Kilmer, Jennifer Connelly, Miles Teller, Monica Barbaro, Glen Powell and Jean Louisa Kelly.
Following the "Top Gun" sequel, the actor will also be seen in the movies "Corner Office," Maggie Moore(s)" and "Confess, Fletch." He will also lend his voice to a character named Marvin Flute in the animated TV series "Grimsburg," which is currently under pre-production.
Fans can also watch Hamm in the paranormal thriller flick "Off Season," which is directed by Jonathan van Tulleken.
On the personal front, Hamm is dating 34-year-old actress Anna Osceola. The couple made their years-long romance official during this year's Academy Awards.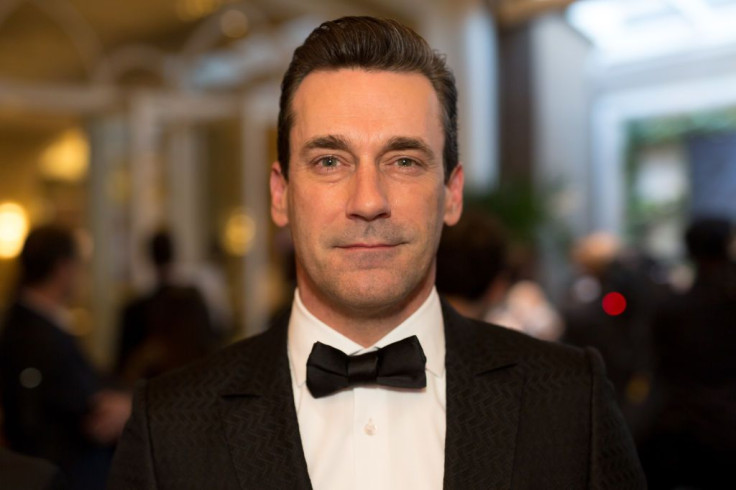 © Copyright IBTimes 2023. All rights reserved.