Jon Stewart Courted By NBC? 'Meet The Press' Host Chuck Todd Responds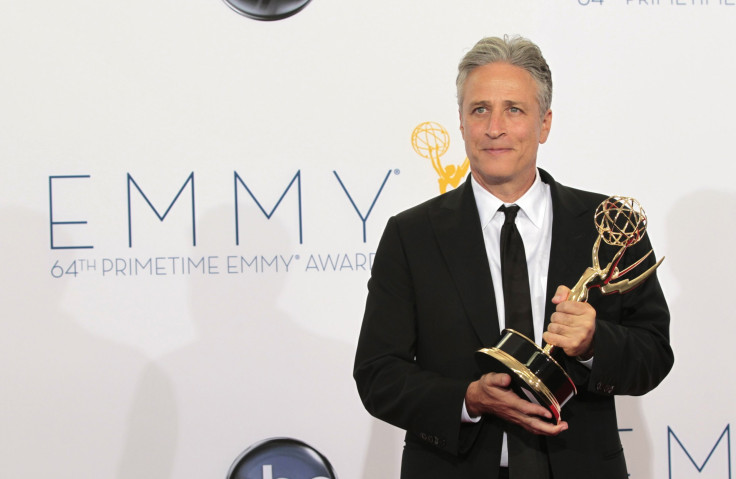 Poor Chuck Todd. Less than a month into his tenure as host of NBC's "Meet the Press" reports have surfaced that the network offered Comedy Central's Jon Stewart "anything" to step into the role and potentially liven up the Sunday morning political format. While Stewart has remained silent on the matter, Todd responded Wednesday with a tweet referencing the drama.
NBC News president Deborah Turness met with Stewart to discuss his potentially taking over for departing "Meet the Press" host David Gregory, according to a New York magazine report citing three senior television sources. Turner, whose "Meet the Press" has been flogged in the ratings by both ABC's "This Week" and CBS' "Face the Nation," was "ready to back up the Brink's truck" to convince Stewart to leave "The Daily Show."
Twitter was abuzz with speculation about how Stewart might have changed the Sunday morning shows, and with questions over who might have replaced him on Comedy Central.
But maybe it shouldn't be such a surprise that the 51-year-old was approached to chair one of the often-tepid Sunday shows. Seventy-five percent of his audience is in the coveted 18-49 age group, compared to the Sunday shows' 36 percent, (only 10 percent of the Sunday shows' audience is 29 or younger), according to a Pew Research poll.
Stewart was previously approached to host NBC's 10 p.m. variety show slot later filled by Jay Leno. Rumor had it that he was also approached by CBS to replace David Letterman on "The Late Show" before Comedy Central partner Stephen Colbert was ultimately picked to fill that role.
"I don't have that gear, I don't think," Stewart told Vulture at the time. "I just don't really have it anymore. I really like what I do, not that Stephen doesn't. But he has a real opportunity to broaden out in a way that I don't."
© Copyright IBTimes 2023. All rights reserved.