Jonah Hill Almost Unrecognizable After Dramatic Weight Loss [PHOTOS]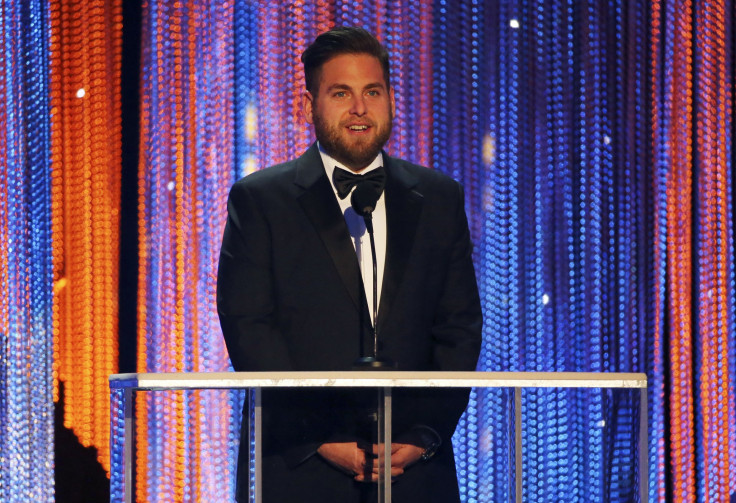 Jonah Hill's weight loss is making headlines again. According to sources, the "21 Jump Street" star is at his lowest weight ever and is nearly unrecognizable after trimming down.
Earlier this week, the "Wolf of Wall Street" star was spotted leaving a gym with a bottle of water in his hand, The Sun reported. Hill, who used to weight over 250 pounds, has lost nearly 50 pounds over the past few months. Hill's arms and legs were noticeably slimmer in the photos of his lastest sighting.
READ: Check out Jonah Hill's quotes and best movies here
Hill's weight had always been a source of tabloid fodder. The star lost a lot of weight in 2011 when he filmed his hit comedy movie "21 Jump Street" alongside Channing Tatum. However, he seemed to put back all the pounds he lost last year for the Todd Phillips-directed "War Dogs," as per GQ. The actor revealed that he gained almost three stone for his role as an arms dealer in the film, and he was determined to trim down after filming wrapped up.
During a guest appearance on "The Tonight Show with Jimmy Fallon" last year, the actor revealed that he asked the help of co-star and good friend Tatum for weight loss advice. The "Magic Mike" star confirmed that eating less and training were the simplest ways to loss weight and get into shape.
Hill admitted that by adapting a healthier lifestyle, he also gained maturity as a person. He stressed, however, that the process was not easy, especially since in most cases, people prefer the old him. However, the star was determined to make his family proud, and he also wanted to live longer. "I just want to be a good man and to make my family proud. And, you know, I want to live a long time," said Hill.
What can you say about Hill's weight loss? Share your thoughts below.
© Copyright IBTimes 2023. All rights reserved.