JonBenét Ramsey Case Facts: The True Story Behind CBS's Documentary Series About Girl Killed In 1996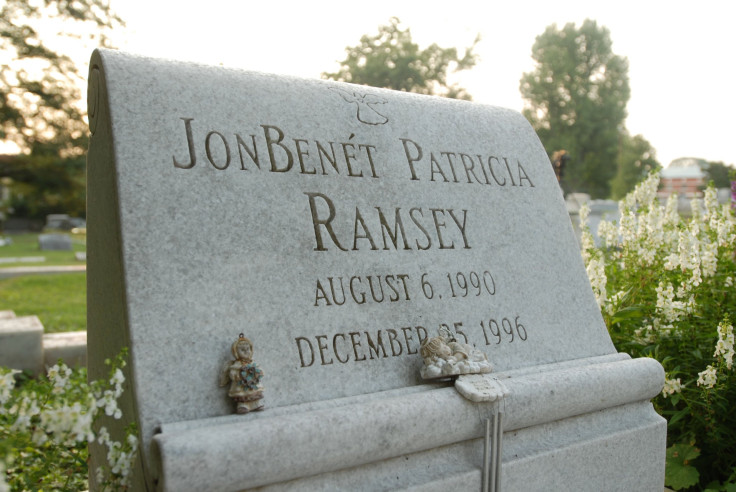 A 20-year-old cold case will be re-examined on primetime TV this fall when "The Case Of: JonBenét Ramsey" premieres Sept. 18 on CBS.
The docuseries, which was announced Wednesday, will again bring together investigators and evidence in the mysterious case of murdered 6-year-old beauty queen JonBenét Ramsey. Producers have been "meticulously recreating the crime scene by rebuilding full-scale replicas of key rooms from the Ramsey house, conducting extensive interviews and introducing new theories," CBS said in a news release quoted by Vanity Fair.
Given how much Americans loved "Making a Murderer," the show is almost definitely going to be popular. (And if it's not, the upcoming Lifetime movie about JonBenét probably will.) But sometimes dramatizations can be confusing. If you're new to the case, or need a refresher on what happened, read on.
Here is a super-condensed, bare-bones summary of the complicated case with links to more detailed information:
Who was she? JonBenét was 6 years old and living with her family in Boulder, Colorado, in 1996. Born in Atlanta, JonBenét was already making a name for herself — she'd won six child beauty pageants, according to CNN.
What happened? JonBenét's parents, John and Patsy Ramsey, put her to bed like usual the night of Dec. 25, 1996. When the mother woke up the next morning, she discovered a note on the stairs claiming JonBenét had been kidnapped. The note, addressed to John Ramsey and saying JonBenét was "safe and unharmed," demanded an $118,000 ransom. The parents called 911, according to the Denver Post.
The dad found JonBenét, strangled and with her mouth duct-taped, in the early afternoon. Authorities later determined she'd been bludgeoned to death.
Who were the suspects? Things almost immediately got complicated because, on Jan. 3, 1997, police revealed the note was written on paper from the Ramseys' house. By April, the parents were the primary suspects in the case, prompting them to release statements asserting their innocence. In December, CNN reported, both parents "remain[ed] under an umbrella of suspicion."
Police also investigated — and cleared — the other Ramsey kids. By 1999, they'd decided not to issue any indictments. In 2003, FBI tested DNA evidence from JonBenét's underwear to see if matched any sex offenders or convicted felons, according to the Boulder Daily Camera. It did not.
In 2008, other DNA evidence exonerated the Ramsey parents. The mother, Patsy Ramsey, had died of cancer two years earlier. "No innocent person should have to endure such an extensive trial in the court of public opinion," NBC reported a district attorney wrote in a letter to John Ramsey.
Did anyone confess? Yes. In 2006, a former teacher named John Mark Karr confessed to the crime, saying JonBenét's "death was an accident," NBC reported. But he was never charged, because his DNA didn't match evidence found at the crime scene.
What don't we still know? People magazine laid out a few questions it hopes the CBS series answers, among them "Did someone in the Ramsey family write the ransom note?" But we'll have to wait until next month to see if we get any answers.
© Copyright IBTimes 2023. All rights reserved.