Jordyn Woods Hangs Out With Kim Kardashian's Ex Ray J
Jordyn Woods was recently spotted spending time with Kim Kardashian West's ex, Ray J. The two of them are currently busy filming an episode of VH1's "Hip Hop Squares."
It was Jordyn's mother Elizabeth Woods who shared a few behind-the-scenes pictures on Instagram after filming the episode. She described the experience as "so much fun," and she added that everyone at the production set was "kind and loving."
Ray J and Kardashian made a sex tape back in 2003, which leaked online in 2007. Kardashian later married Kanye West, but Ray J appeared to have referred to his past relationship with the reality TV star in his song "I Hit It First."
Jordyn used to be very close to the Kardashian family. However, after she admitted to kissing Khloé Kardashian's boyfriend Tristan Thompson, which caused the breakup of the two of them, the family members cut their relationship with Jordyn.
With Ray J and Jordyn coming together for "Hip Hop Squares" it remains to be seen if they will cause even more controversy. Ray J had previously used a pixilated image of Kim as the cover of "I Hit It First" and cast a lookalike of the reality TV star for the music video, People reported.
There was a rumor last year that Ray J made "crude remarks" about his sexual history with Kim. Although he denied making any remarks, Kim called him a "pathological liar."
While Jordyn and Ray J are busy with the filming, Kim took some time off to go on a short vacation with her husband and kids. Kourtney Kardashian and her ex Scott Disick were also there at the trip, E! News reported.
Kim and the others reportedly went to a private beach in a cove. They had the staff bring in the food and other things they wanted. There were kayaks, paddle boards, and other water toys for them to enjoy. According to eyewitnesses, the family had "a great time."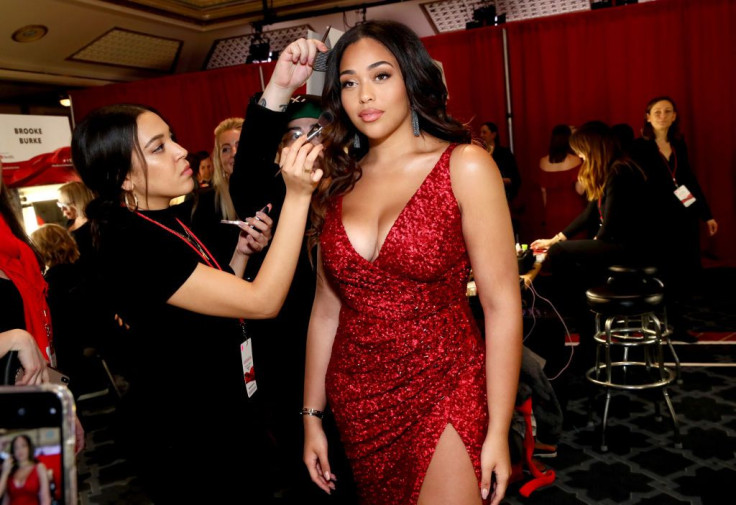 © Copyright IBTimes 2023. All rights reserved.