Jordyn Woods Living With Her Mother Amid Cheating Allegations, Sources Say
Jordyn Woods is moving into her mother's house after reports surfaced that she hooked up with Khloe Kardashian's boyfriend, Tristan Thompson, according to sources. Woods was best friends with Kylie Jenner and was living in the latter's house.
The KarJenner family was close to Woods, but that reportedly changed after the recent reports Thompson cheating on Khloe with her surfaced online. Sources told People that Woods is leaning on her loved ones in order to get through the current situation. The insider revealed that she is "broken up" about what has happened.
The Kardashians haven't made any official statements about the issue, but reports about the family members' reactions have made it online through different sources. One source said that the KarJenners didn't believe the rumors about Woods hooking up with Thompson when they first heard it. However, they later got a confirmation that the two got flirty from several people who attended the party where the two reportedly made out.
Woods has been close to the Kardashian-Jenners for a long time. Another source said the whole situation is "a mess" after the cheating allegations. The source pointed out that Woods was considered a part of the family and was invited everywhere. The Kardashian-Jenners also wanted her to succeed in her business venture.
The one person who may be most affected in this situation is Kylie Jenner, who used to be best friends with Woods until the cheating rumors surfaced. According to ET Online, a source confirmed that Jenner is "extremely upset." She is just as "shocked" as her family to find out what has happened.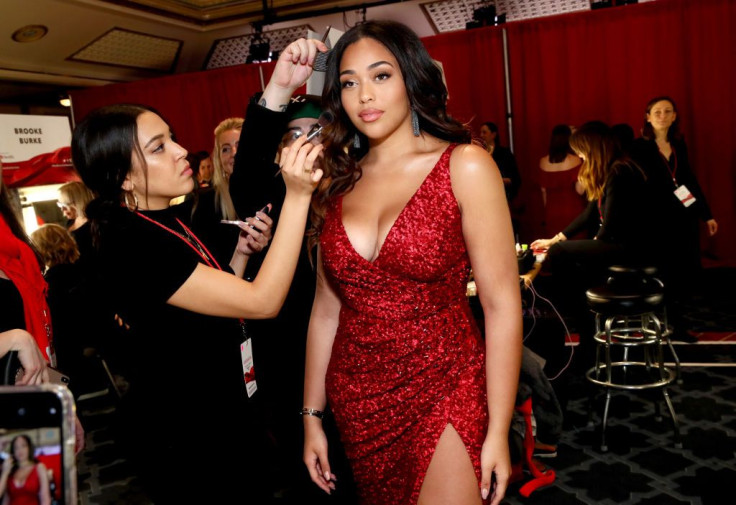 Jenner hasn't yet made up her mind about the whole situation, according to the source. She wants to respect her sister Khloe Kardashian, who was in a relationship with Thompson, and that may be the reason why Woods had to move out. However, when it comes to the future of Jenner and Woods, the former needs her space to get all the facts before she can make up her mind, according to the source.
The Thompson and Woods cheating scandal has attracted a lot of attention online. Celebrities like Adrienne Bailon have weighed in the situation, and many of them have expressed their support for Kardashian, US Weekly reported.
© Copyright IBTimes 2023. All rights reserved.