Jose Garcia Zarate Found Not Guilty Of Kate Steinle Murder, Twitter Reacts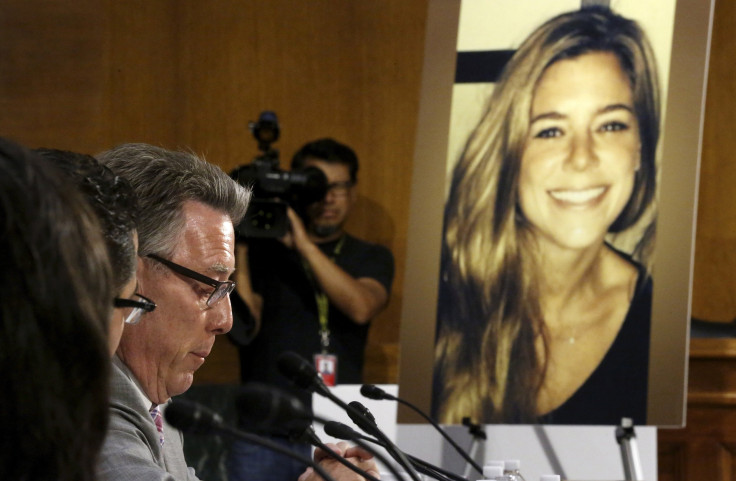 UPDATE: 10:34 p.m. EST Immigration and Customs Enforcement (ICE) Deputy Director Tom Homan released a statement on the verdict in Steinle's case and said: "San Francisco's policy of refusing to honor ICE detainers is a blatant threat to public safety and undermines the rule of law. ... ICE will work to take custody of Mr. Garcia Zarate and ultimately remove him from the country."
UPDATE: 10:30 p.m. EST President Donald Trump responded to the jury's verdict on the Kate Steinle murder case, calling it "disgraceful."
Original story
A jury found Thursday undocumented immigrant Jose Ines Garcia Zarate not guilty in the July 2015 death of Kathryn Steinle on Pier 14 in San Francisco, California, a decision that reignited the debate over immigration policy.
Zarate, 45, was acquitted of murder and involuntary manslaughter charges, as well as assault with a deadly weapon. Jurors convicted the Mexican citizen only of being a felon in possession of a firearm Thursday, in the sixth day of deliberations after receiving the case last week.
Prosecutors had argued Zarate intentionally shot Steinle, 32, with a Sig Sauer .40-caliber handgun as she, her father and a family friend were walking on San Francisco's Pier 14. But Zarate's defense attorney contended the shooting was accidental.
Zarate had been deported from the United States five times before Steinle was shot and killed. He was also said to have been released from a San Francisco jail about three months before the shooting, despite a request from the federal immigration authorities asking to detain him for deportation.
Reaction to the jury's decision poured into social media Thursday night, with lawmakers and individuals on both the right and left expressing their displeasure and claiming San Francisco's status as a sanctuary city was to blame for what happened.
President Donald Trump's son, Donald Trump Jr. responded to the verdict and tweeted out saying: "What a disgrace. Don't let the rest of the country become California. If this isn't a wake call up to reasonable and law abiding people I don't know what is."
In a response to the verdict, Attorney General Jeff Sessions also released a statement saying despite California's attempt at a murder conviction, Zarate was able to walk away with only one conviction because he was not turned over by San Francisco to ICE.
"When jurisdictions choose to return criminal aliens to the streets rather than turning them over to federal immigration authorities, they put the public's safety at risk," the statement said. "San Francisco's decision to protect criminal aliens led to the preventable and heartbreaking death of Kate Steinle."
Sessions continued, "I urge the leaders of the nation's communities to reflect on the outcome of this case and consider carefully the harm they are doing to their citizens by refusing to cooperate with federal law enforcement officers."
Conservative pundit Ann Coulter said Steinle "would still be alive if we had a wall," referring to President Trump's call for the construction of a border wall between the U.S. and Mexico.
After the verdict, a Public Defender Jeff Adachi also released a statement saying Zarate was "extremely relieved" by the decision and while Steinle's death "was a horrible tragedy," it was used as "political fodder for the then candidate Donald Trump's anti-immigration agenda," Fox News reported.
Adachi added, "Despite the unfairly politicized atmosphere surrounding this case, jurors focused on the evidence, which was clear and convincing, and rendered a just verdict."
Following 12 days of testimony, dozens of witnesses and two days of closing arguments, the jury finally decided Steinle's death was a tragic accident and not a murder.
© Copyright IBTimes 2023. All rights reserved.