Joseline Hernandez's Child Support Petition Raises Questions About Relationship With 'Love & Hip Hop: Atlanta' Star Stevie J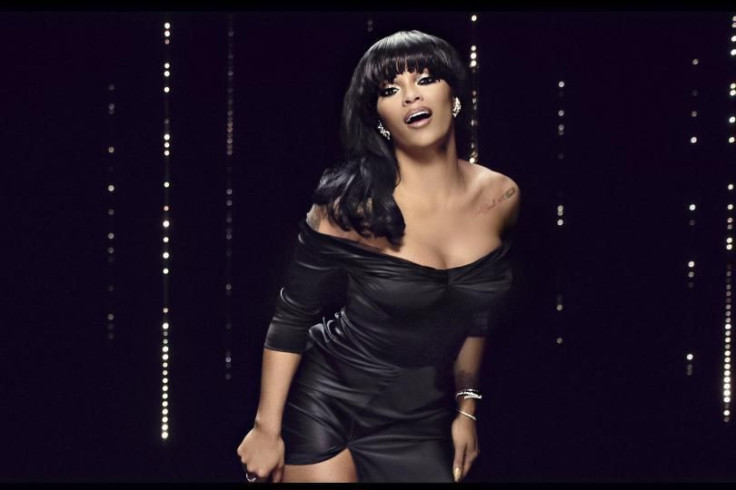 The status of Joseline Hernandez and Stevie J's relationship has been a hot topic for years. Many have wondered if the "Love & Hip Hop: Atlanta" stars were ever actually married or if they had faked it for VH1 cameras. Now, a child support petition filed by Joseline is once again raising questions.
Last week, Joseline filed a petition in a Georgia court demanding that Stevie take a paternity test and pay her child support once their baby arrives. According to Bossip, the petition also gives a little more insight into Joseline's relationship with Stevie.
In the court papers, the outlet claims Joseline wrote that she and Stevie were in a "long-term relationship" — not married — when she got pregnant. "The parties were not married at the time of conception," she wrote in her complaint. "I and Mr. Steven Jordan were in a long-term romantic relationship. We engaged in sexual intercourse with each other in the month of April 2016. As a result of the intercourse, I conceived a child with Mr. Jordan."
The petition also states that Joseline is due to give birth around Jan. 9, and she wants a judge to make him take a DNA test to prove he's the father. Joseline is also asking her ex to pay the baby's expenses, including all medical costs. Stevie has 30 days to respond to Joseline's petition.
This isn't the first time Joseline and Stevie have raised eyebrows about their "marriage." In June, Stevie posted an Instagram video telling everyone that Joseline was never his wife. "I'm not your husband," he said in the now-deleted video. "Never have been and never will be." On Season 5 of "Love & Hip Hop: Atlanta" Stevie also explained that he lied about being married because he wanted to make Joseline happy.
Despite Stevie repeatedly saying Joseline was never his wife, the self-proclaimed Puerto Rican Princess has said that her ex is lying and they are a legally married couple. In July, a few months after their split, Joseline announced she was pregnant. The VH1 star is said to be expecting a baby girl.
© Copyright IBTimes 2023. All rights reserved.