Josh Duggar First Molested Girls At Age 12, Witness Reveals During Monday Hearing
KEY POINTS
Josh Duggar was slapped with child pornography charges two years ago
A hearing was held Monday ahead of his trial on the charges
Duggar's best friend claimed Monday that the accused admittedly molested young girls at 12
Josh Duggar has admitted molesting girls at age 12. During Monday's three-hour hearing, a family friend of the Duggars revealed in an emotional testimony that Josh first made the startling admission in 2002.
The hearing, which was held ahead of Josh's trial on child pornography charges he received two years ago, stood to determine whether or not the judge should admit evidence that Josh had previously committed child molestation. According to the sole witness, Josh made another confession on March 30, 2003, that he had fondled four younger girls starting at age 12.
The witness claimed Josh made the confession during a meeting with parents Jim Bob, Michelle Duggar, and two of their best friends, Jim and Bobye Holt, just a few weeks after his 15th birthday. He then made the same confession in a 2005 conversation with the Holts.
In his defense, Josh's attorneys argued that his actions two decades ago were not definitive, and that the only major factual dispute at the hearing was about the extent of his conduct and not whether any molestation had taken place. His attorneys also argued that none of the admissions he made in 2006 about molesting underage girls should be relevant today.
"Let's have a trial about what actually happened in May of 2019," said Atty. Justin Gelfand to the judge, arguing that the prosecution had "a lot of mountains to climb" in proving the admissibility of Josh's past conduct to help them convict. Gelfand further said that while the testimony on Monday was consistent with Josh's previous admission, the prosecution was relying only on a sole witness to prove that Josh had digitally penetrated one of the minor girls' genitals.
The admission first came to light in 2006, when InTouch published a police report about an investigation into whether Josh had molested five underage girls, including some of his sisters. Josh acknowledged at the time that "as a young teenager, I acted inexcusably for which I am extremely sorry and deep regret." He also claimed he had already sought forgiveness from those he had wronged and asked Christ to forgive him.
The matter remains pending before Judge Timothy L. Brooks. The judge requested further briefings from both prosecutors and the defense by Tuesday amid jury selection, in hopes of a ruling ahead of the trial.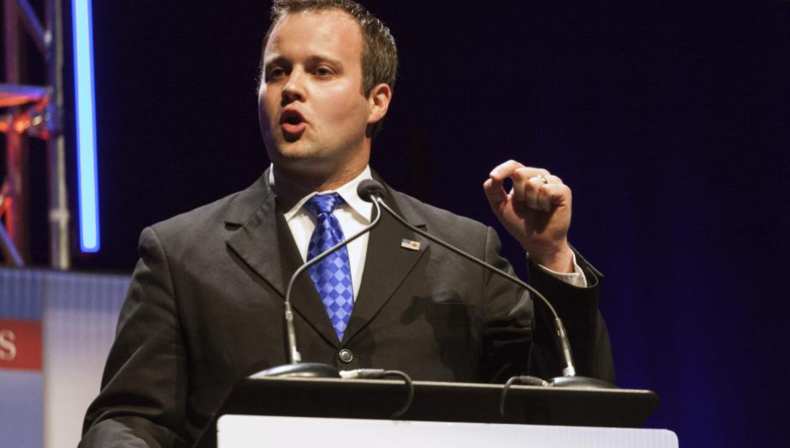 © Copyright IBTimes 2022. All rights reserved.