Josh Duggar Sex Scandal: '19 Kids And Counting' Star Quits Family Research Council After Admitting To Molestation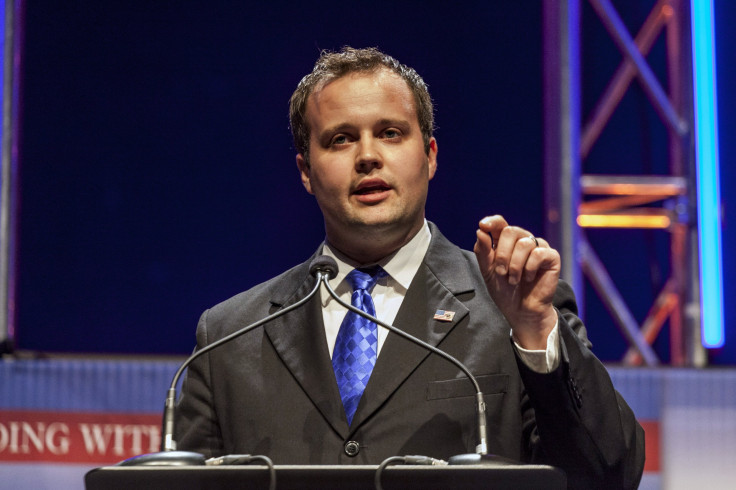 The Family Research Council (FRC) on Thursday accepted the resignation of Josh Duggar after the 27-year-old reality TV actor admitted to sexual misconduct when he was a teenager. The "19 Kids and Counting" star issued a statement admitting that he acted "inexcusably" and apologized for his actions.
"Today Josh Duggar made the decision to resign his position as a result of previously unknown information becoming public concerning events that occurred during his teenage years," Tony Perkins, president of the Washington-based Christian lobbying group, said in a statement. "Josh believes that the situation will make it difficult for him to be effective in his current work. We believe this is the best decision for Josh and his family at this time. We will be praying for everyone involved."
Josh Duggar held the position of executive director at FRC Action, a legislative action arm of FRC, which, according to its site, was founded "to educate the general public and cultural leaders about traditional American values and to promote the philosophy of the Founding Fathers concerning the nature of ordered liberty."
The news of the scandal was reported by Radar Online on Tuesday stating that the eldest of Jim Bob Duggar and Michelle Duggar's 19 children was involved in a sex scandal when he was a minor. Jim Bob, patriarch of the Arkansas-based family, which supports conservative values on the show, had reportedly turned him in at the time.
"Twelve years ago, as a young teenager I acted inexcusably for which I am extremely sorry and deeply regret. I hurt others, including my family and close friends. I confessed this to my parents who took several steps to help me address the situation," Josh Duggar said in his statement Thursday. "I sought forgiveness from those I had wronged and asked Christ to forgive me and come into my life. I would do anything to go back to those teen years and take different actions."
Later, Josh Duggar's pregnant wife, Anna Duggar, released a statement saying that her husband had told her about the incidents before they got married. Jim Bob Duggar and Michelle Duggar also addressed the scandal saying that they considered the year of Josh's mistakes as the darkest time of their lives.
© Copyright IBTimes 2023. All rights reserved.