JPMorgan CEO Dimon Trashes Bitcoin Again, Calls It 'Worthless'
KEY POINTS
JP Morgan's CEO Jamie Dimon thinks Bitcoin is not worth investing in
He has been a long time skeptic of cryptocurrencies and has called them "fool's gold"
Bitcoin's recent rally indicates investors are bullish on it
Ace banker Jamie Dimon, the chief executive officer of the market -leading investment bank JP Morgan, has never been much of a fan of cryptocurrencies. On numerous occasions, Dimon has called Bitcoin as "fool's gold" and lacking any intrinsic value. He repeated his assertion that Bitcoin is not worth investing in at an event Monday, CNBC reported.
However, Dimon also concurs with the view that Bitcoin would be around for a long time, due to its popularity among investors. He is also quoted as saying that he would let his customers trade in Bitcoin and give them legitimate access, adding that investors are adults, who can disagree with him. JP Morgan had, in fact, rolled out a digital currency — JPM Coin —in 2019, and Dimon also launched a dedicated unit to deal with cryptocurrencies.
Of course, Dimon's skepticism about Bitcoin and other cryptocurrencies stems from his long-held belief that regulators would ultimately crack down on these digital assets, just like China has done. Indeed, as reported earlier, recent announcements from the Biden administration and the Securities and Exchange Commission give credence to Dimon's beliefs on cryptocurrencies.
Among the reasons why Jamie Dimon is not in favor of cryptocurrencies like Bitcoin is that they can be used for criminal activities, such as tax avoidance, money laundering, and ransomware and cybercrimes. These concerns are echoed by the White House, as evidenced by the push to rollout an executive order for a regulatory overhaul of the cryptocurrency industry.
However, despite Dimon's bleak assessment of the future of cryptocurrencies, a section of investors remain bullish on Bitcoin, as reported by Bloomberg, about how it has been skyrocketing in value over the past month or so. The SEC has already approved the Volt Bitcoin ETF, an indirect investment ETF dealing with Bitcoin. The recent Bitcoin rally and the enthusiasm of the investors perhaps is a contrarian view to Dimon's bearish stance on cryptocurrencies.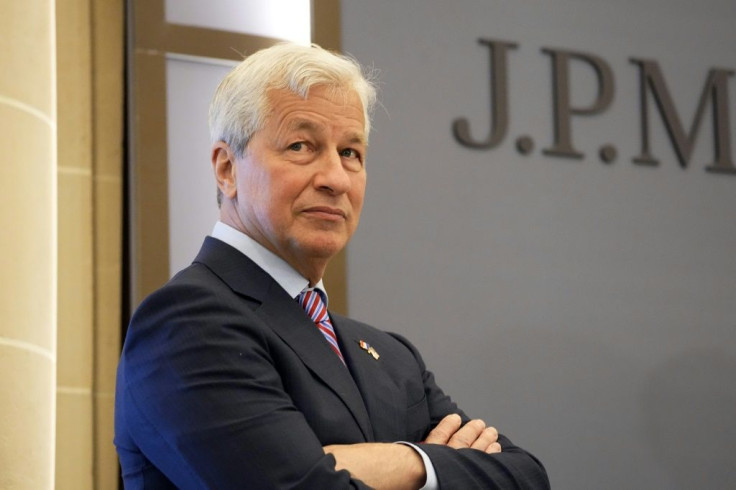 © Copyright IBTimes 2022. All rights reserved.
FOLLOW MORE IBT NEWS ON THE BELOW CHANNELS