Judge Denies AIG Motion In Bank Of America $8.5 Billion Settlement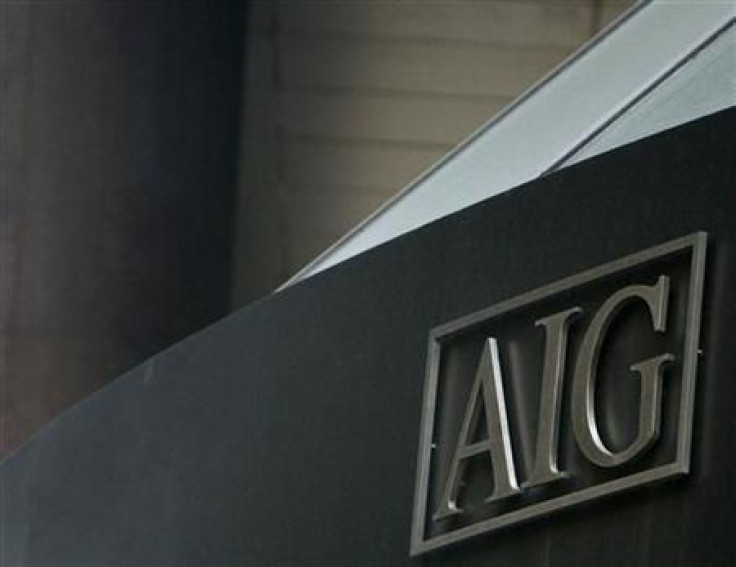 (Reuters) - A New York judge on Tuesday rejected an effort by AIG Inc (AIG.N) and other objectors to Bank of America Corp's (BAC.N) proposed $8.5 billion mortgage bond settlement to convert the case to a proceeding that may have widened its scope.
New York state Supreme Court Justice Barbara Kapnick, who must decide whether to approve the settlement, denied the motion by AIG and other groups of investors to turn the limited proceeding known as an Article 77 into a broader inquiry known as a plenary action.
Kapnick said at a hearing on Tuesday that she could accomplish what was necessary under the Article 77.
I really think I have a lot of discretion, she said.
An Article 77 is a special proceeding, limited in scope, that generally is used in run-of-the-mill trust matters. Objectors to the settlement wanted to transform the case into a plenary action for a full hearing.
The settlement would resolve claims from investors in mortgage bonds issued by Countrywide Financial Corp, which was purchased in 2008 by Bank of America.
BlackRock Inc (BLK.N), MetLife Inc (MET.N) and Allianz SE's (ALVG.DE) Pacific Investment Management Co are among 22 institutional investors who agreed to the accord. Other investors have complained the payout is too low.
Kathy Patrick, an attorney for the institutional investors, viewed the judge's decision as a positive step.
She confirmed the trustee was entitled to proceed under Article 77, which is a summary, expedited form of proceeding, Patrick said after the hearing.
John Moon, an attorney for entities known as Triaxx, which hold unpaid principal of over $2 billion in notes, was not dissuaded by the judge's decision to reject the motion he joined in bringing.
Whether it's an Article 77 or a plenary action, said Moon, I view it as winning the battle because the judge implied there would be adequate disclosure of the facts surrounding the settlement.
Kevin Heine, a spokesman for Bank of New York Mellon, declined comment.
The judge asked the parties to work out proposals for providing documents. Objectors to the proposed settlement want wide discovery, while the trustee wants less.
Everybody's going to get part of what they want, Kapnick said.
Kapnick also heard arguments on whether to allow the attorneys general of New York and Delaware to intervene in the case. She made no decision on that.
American International Group Inc, which has said Bank of America is drastically underpaying, is one of two big objectors to the settlement. Baupost Group, a Boston-based hedge fund run by Seth Klarman, operating under the name Walnut Place LLC, is the other. A handful of Federal Home Loan Banks are among those seeking broader scrutiny of the deal.
BNY Mellon, acting as trustee for the investors, has said it decided the settlement was in the best interest of the trusts. It believes the judge's approval should be based on whether the trustee's decision was within its reasonable discretion.
The case is In the application of the Bank of New York Mellon, 651786-2011, New York state Supreme Court (New York County.
© Copyright Thomson Reuters 2022. All rights reserved.
FOLLOW MORE IBT NEWS ON THE BELOW CHANNELS