Julianne Moore In Talks To Play Alma Coin In Final 'Hunger Games' Films 'Mockingjay' Parts 1 and 2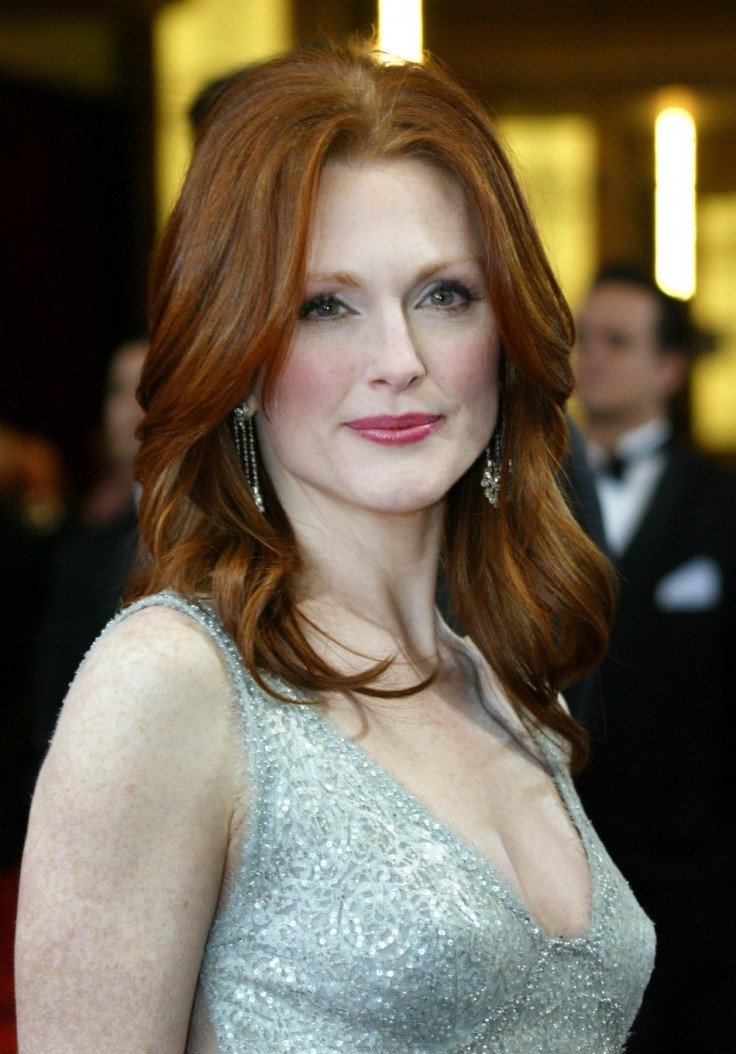 Julianne Moore may be joining the cast of the the two remaining "Hunger Games" movies.

According to The Hollywood Reporter, the actress is in "early talks" to join the third and fourth installments of the series "The Hunger Games," which is based on Suzanne Collins' books.

Moore would play Alma Coin, the leader of District 13, in the two-part adaptation of "Mockingjay" -- the final book in the trilogy.

Cast members Jennifer Lawrence, Josh Hutcherson and Liam Hemsworth as well as Philip Seymour Hoffman are already locked in for the final films.

Francis Lawrence, who directed "Hunger Games: Catching Fire," will offer his help on the last two movies as well.

Lionsgate recently announced that the stars from "Catching Fire" will be featured on a panel at Comic-Con 2013, reports Deadline.com. During the panel, an exclusive trailer for the sequel will be shown.

"The Hunger Games" debuted to an opening weekend of $152.5 million and has grossed $691.2 million worldwide.
© Copyright IBTimes 2023. All rights reserved.