July 12 Net Neutrality: Day Of Action Will Slow Down Your Pornhub Videos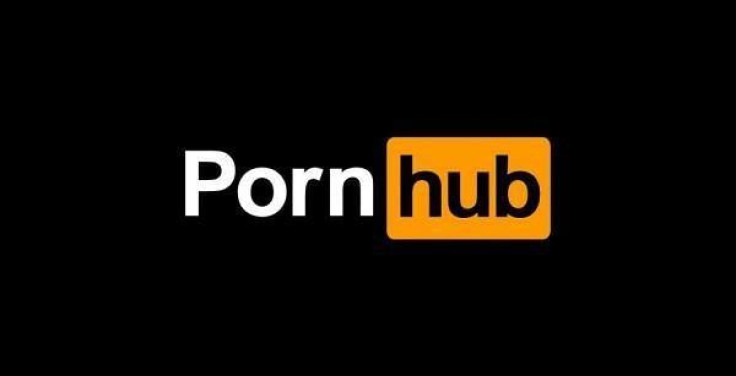 Groups fighting against the Federal Communications Commission's potential rollback of net neutrality protections picked up the support of an internet giant on Wednesday: Pornhub.
The pornography stalwart announced Wednesday it plans to join the "Battle For The Net" protest on July 12 as part of the larger "Internet-wide day of action to save net neutrality." Pornhub, which records around 64 million visitors each day (or 44,000 every minute), is one of the largest assets to join those protesting the FCC's plans to pullback protections that regulate the internet as a free and open utility.
Pornhub VP Corey Price didn't explicitly state what the company would do on July 12, but said it would be similar to previous blackout or slowdown protest actions in which loading time and other interference is created to get their point across to site users. And with 4.6 billion hours of recorded porn watching on the site in 2016 – any slowing down of videos is likely to get the point across to a massive audience.
"No one in the porn industry ever yells 'slower, slower, slower,'" Price told Motherboard. "We're much more accustomed to 'faster, faster, faster.' Here at Pornhub, we want to keep it that way."
FCC Vs. Net Neutrality
FCC Chairman Ajit Pai, a Trump appointee and former Verizon attorney, announced a proposal in April to "reverse the mistake of Title II" that was placed in the Communications Act in 2015 to classify broadband as a telecommunications service. Pai's proposal would remove the FCC's authority to enforce net neutrality and other consumer protections while simultaneously allowing companies including Verizon, Comcast and AT&T to create "slow lanes" that force consumers to pay more for certain sites or as a competitive move among corporate telecom rivals.
Price told Motherboard that if net neutrality hadn't existed 10 years ago when the site was created, Pornhub's continued existence would have been in the hands of cable and wireless companies.
"Without it, the cable and wireless companies that control Internet access will have unfair power to pick winners and losers in the market," he added.
What Is The Net Neutrality Day of Action?
Pornhub joins dozens of companies in the protest including Imgur, Amazon, OK Cupid, Bittorrent, Mozilla, Kickstarter, Etsy, GitHub, Vimeo and Fark. Reddit, which announced its participation in the protest earlier this month, posted on its front page Wednesday morning about the "huge momentum" that Pornhub's participation creates for the net neutrality movement.
"This day of action is an incredibly important moment for the Internet to come together -- across political lines -- and show that we don't want our Cable companies controlling what we can do online, or picking winners and losers when it comes to streaming services, games, and online content."
The "Battle For The Net" day of protest on July 12 was organized by Fight for the Future, freepress and Demand Progress. It will take place five days ahead of the first deadline for comments regarding the FCC's proposal to do away with the net neutrality protections put in place during the Obama administration.
The Battle For The Net website declares: "The FCC wants to destroy net neutrality and give big cable companies control over what we see and do online. If they get their way, they'll allow widespread throttling, blocking, censorship, and extra fees. On July 12th, the Internet will come together to stop them."
© Copyright IBTimes 2022. All rights reserved.
FOLLOW MORE IBT NEWS ON THE BELOW CHANNELS