July 4th Fireworks And Parade In Los Angeles: Location, Time & Where To Watch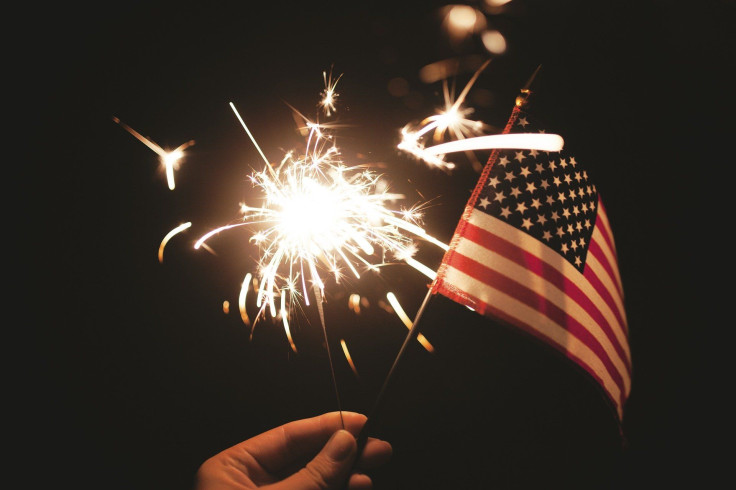 KEY POINTS
Cities and towns in Los Angeles County are going all out in their Fourth of July celebrations
America will be celebrating its 247th founding anniversary this year
Several events have been prepared by the Los Angeles County to celebrate the Fourth of July
Fourth of July is almost here, and cities and towns in Los Angeles County, California, are going all out in celebrating Independence Day through firework shows and parades.
With the newly mandated environmental rules, some firework displays were canceled this year. However, there are still many shows and events L.A. County residents can attend to celebrate the country's 247th birthday.
Here are some of the places hosting firework shows Tuesday, organized by L.A. County, per ABC7.
Burbank
The celebrations at the Starlight Bowl in Burbank will start with a tribute to Bruce Springsteen entitled "The Rising." The night will end with a grand fireworks display.
Gates will open at 5:30 p.m. Tuesday, while festivities will start at 6:30 p.m.
Dodger Stadium
Fireworks will take place after the 6:10 p.m. game between the Los Angeles Dodgers and Pittsburgh Pirates at Dodger Stadium ends.
Downtown Los Angeles
A drone show will take place instead of fireworks at the Gloria Molina Grand Park in Los Angeles. Admission is free.
El Segundo
The El Segundo Recreation, Parks & Library Fireworks event will be held at 401 Sheldon Street, El Segundo, Tuesday.
The daytime festivities will start at 10 a.m. and end at 3 p.m. The evening events, on the other hand, will start at 5 p.m. and end at 9 p.m. Fireworks will start at 9 p.m.
El Segundo residents can get four free wristbands per adult by showing their updated 2023 Rec ID card. Non-residents can purchase wristbands for $5 each.
Glendale/La Crescenta
The show at Crescenta Valley High School in La Crescenta, California, will start at 9:10 p.m.
Presale tickets are sold at $9 each, which would go up to $10 on the day of the event. The City of Glendale is sponsoring the event.
Hollywood Bowl
The July Fourth Fireworks Spectacular with The Beach Boys at Hollywood Bowl in Los Angeles will start at 7:30 p.m.
Shows are scheduled for Sunday, Monday and Tuesday. Ticket prices range from $29 to $314.
Lancaster
The 4th of July Fireworks Extravaganza at Antelope Valley Fair & Event Center in Lancaster will run from 4 p.m. to 10 p.m. Tuesday.
Long Beach
The Big Bang on the Bay on 190 North Marina Drive in Long Beach will run from 5:30 p.m. to 9:30 p.m. Monday, with fireworks expected to start at 9 p.m.
People may buy block party tickets or boathouse dining tickets here. Dinner is included in the latter option.
Long Beach Harbor Cruise
A Fourth of July event will also be held at Rainbow Harbor on 450 E Shoreline Drive, Long Beach.
Ticket prices begin at $75. Children under 3 years old can attend for free.
Lincoln Heights
The Lincoln Heights Fireworks Show will happen at Lincoln Park on 3501 Valley Boulevard in Los Angeles.
The event will run from 4 p.m. to 9 p.m. Tuesday.
Marina del Rey
The fireworks in the area can be seen from Burton Chace Park or Fisherman's Village in Marina del Rey. The event will begin at 9 p.m.
Queen Mary Ship, Long Beach
Residents can also join the Fourth of July festivities on the Queen Mary ship in Long Beach. Doors will open at 5 p.m.
The tickets are sold at $19 for children aged 4 to 12 and $39 for 13 years old and above.
Rose Bowl Stadium, Pasadena
The event at the Rose Bowl Stadium on 1001 Rose Bowl Drive in Pasadena will kick off with the LA Galaxy vs. LAFC season opener. The match will start at 7:30 p.m., and the fireworks will begin at 9 p.m.
Tickets are already sold out, but people can still watch the display from around the stadium.
Santa Clarita
The Spirit of America Fireworks Spectacular will be held at the Westfield Valencia Town Center in Valencia. The event will begin at 9:20 p.m.
Santa Fe Springs
The annual Independence Day celebration will be held at Los Nietos Park on 11143 Charlesworth Road in Santa Fe Springs.
On Monday, fireworks will start at 9 p.m. and can be viewed at the "Easy Viewing Area" at 9720 Pioneer Boulevard as well. There will also be a horseshoe tournament, live music, food trucks and family games.
South Gate
The South Gate Fourth of July Festival will be held at South Gate Park on 4900 Southern Avenue in South Gate.
The event will run from 2 p.m. to 11 p.m. on July 1 to 4, with the fireworks on Tuesday set to start at 8:30 p.m.
Admission and parking are free.
Whittier
The 4th of July Firework Spectacular at Whittier will be held at York Field on 9110 Santa Fe Springs Road. The event will start at 5 p.m., and the fireworks at 9 p.m.
Tickets are sold at $5 per person. Veterans and those under 17 years old are free.
Woodland Hills
Bob Blumenfield's July 4th Extravaganza will be held at Warner Center Park in Woodland Hills.
The event will run from 5:30 p.m. to 9:30 p.m. General admission is free.
The fireworks display will be 20 minutes long, and there will also be a free concert in the park.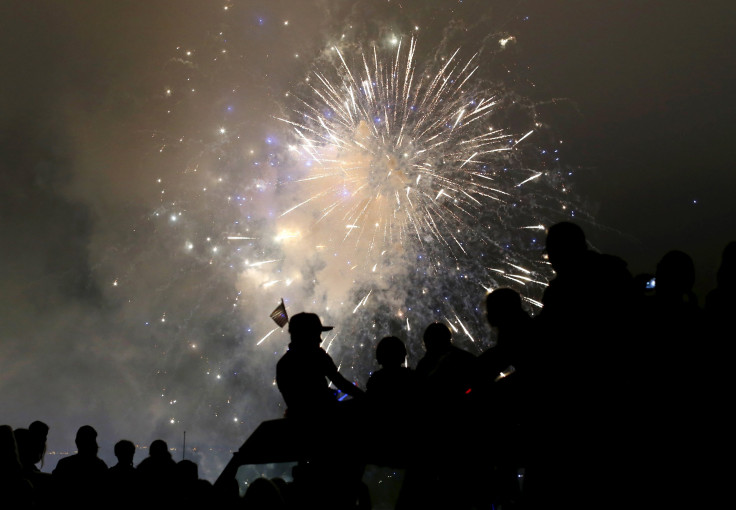 © Copyright IBTimes 2023. All rights reserved.