'Just Cause 3' Patch On The Way To Fix Bugs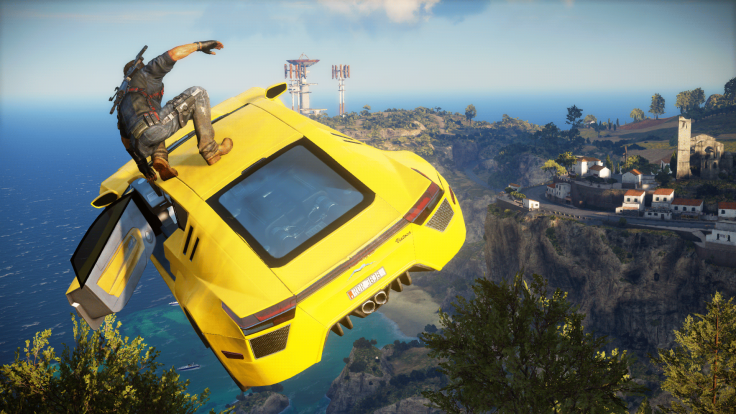 Despite positive reviews, it seems like "Just Cause 3" is plagued with problems. The high profile game has been suffering from numerous bugs and glitches, which distract from the high-octane fun that can be had with the game. It looks like fan thoughts have been heard, as Avalanche Studios has confirmed that a patch is on the way to make things better.
The developers in Avalanche Studios first addressed the situation in the game's official Steam community page. They thanked the fans for the positive reaction that the open-world title has received so far, but has acknowledged that the game is suffering from some bugs and glitches, hence the announcement of a patch.
It should be noted that the bugs are annoying, but they don't appear to ruin the experience of playing the game. Compared to the rushed launch of "Assassin's Creed: Unity" and the incredibly troubled PC version of "Batman: Arkham Knight," it seems like "Just Cause 3" is still playable and fun at the least.
Still, bugs and glitches aren't fun, so the developers announcing a patch for the game is good news for everyone. If there is any bad news regarding the announcement, it's that there's still no official release date for the patch. Since the developers have to find said bugs and work on a patch, it could take a month or so for the first one to hit consoles and PC.
Fans have wondered why the game has been riddled with these minor errors, with an article from IGN claiming that the game's sheer size might have something to do with it. If someone were to purchase the digital version of the game, it would take about 40 GB or more, making it one of the "heaviest" digital games ever released.
While it will probably take more than one patch to handle these bugs – a common trend in modern gaming that shouldn't deter fans interested in picking up the game. Those that don't want to experience any bugs should probably wait for a patch, but those that want to shoot down enemies while wearing a wingsuit will still have a good time with "Just Cause 3."
© Copyright IBTimes 2023. All rights reserved.