Justin Bieber: How The 'Yummy' Singer Suffered From The Consequences Of Hollywood Fame
KEY POINTS
Justin Bieber revealed his struggles that came with fame
Bieber admitted to struggling with mental and physical issues
Hailey Baldwin's involvement with him came with his sobriety
Bieber committed to be the best version of himself
Justin Bieber is undeniably famous and while people are dreaming to be in his position, to live the life he has, the "Yummy" singer revealed that he had suffered the consequences of Hollywood fame.
The 25-year-old Canadian singer rose to fame at a very early age. Although it seems that others think things were full of bed of roses, little did people know, Bieber had been struggling, at the age of 13, with pills and cannabis. According to Bieber, it reportedly got really serious.
Bieber revealed this during the latest episode of his YouTube Docu Series, "Justin Bieber: Seasons." In its latest episode entitled "The Dark Season," Bieber said he used to take pills and smoke a "blunt" in the morning. Although the "Yummy" singer had previously talked about heavily use of drugs and being abusive in his relationship, this was his first time talking about it in front of the camera, BBC reported.
The report further stated how the matter escalated to a point wherein his pulse had to be checked by his security team throughout the night ensure he was alive. Additionally, Bieber used an oxygen chamber to relieve stress, depression and anxiety. Moreover, it was reported that the "Yummy" singer still works closely with a brain disorder specialist.
Bieber recalled and admitted to valuing the wrong things in entertainment industry, E! News reported. He also reportedly said that never had a sense of security in the family, consistency, accountability and reliability.
Bieber is undeniably famous and wealthy. Unfortunately, he grew up in front of the camera and being a teenager —undergoing the experience or life of a normal teenager— was a bit of a challenge. The public's eyes are on him and his dependence to substance was something he considered as an escape.
Bieber reportedly felt like dying. Things [substance dependence] got serious and that scared him. That was when he decided to get clean. More so, Hailey Baldwin, whom Bieber married in 2019, reportedly didn't want to get involved with his life until he's sober.
To make the matters worse, aside from his struggle with anxiety and depression, Bieber was also diagnosed with Lyme disease and Epstein-barr.
What Bieber went through was the kind of experience most, if not all, people underwent when they were teenagers. Indeed, being famous has its consequences and part of it is your privacy. If Bieber was just some kid on the block, do you think people are going to bother with his issues? It just so happened that he is the "Justin Bieber" and wherever he goes, exposure to camera, to the public, is inevitable.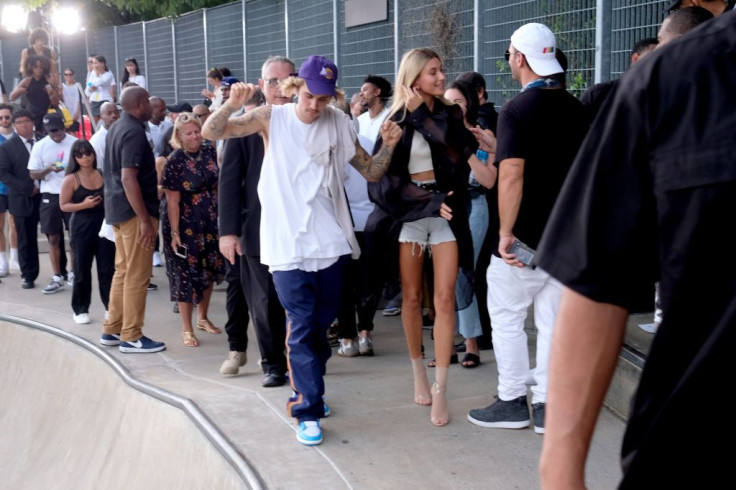 In light of these, Bieber shared his realization about taking care of himself. He committed to getting better and be the best version of himself.
© Copyright IBTimes 2023. All rights reserved.