Justin Bieber, Kim Kardashian And Lady Gaga Tweet Congratulations At Jordyn Wieber And Other Olympic Winners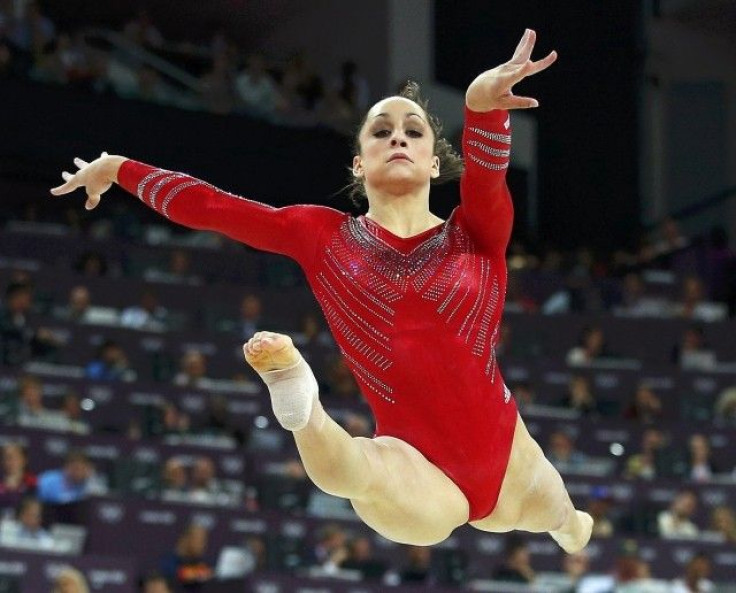 When gymnast Jordyn Wieber appeared on the Ellen show in January, she spoke about her dream to meet Justin Bieber. This 16-year-old athlete is not only an Olympic gold medalist but is also a diehard Bieber fan.
After winning the title, Wieber tweeted at Justin Bieber saying, "Now that we are OLYMPIC champions... Can we please meet @justinbieber?? @McKaylaMaroney @Aly_Raisman @kyla_ross96 @gabrielledoug"
A few moments after Jordyn Wieber's tweet, the singer responded saying "@jordyn_wieber u support me I support u. congrats. and @ryanseacrest told me about u too. #DREAMBIG"
This was a great moment for the 16-year-old athlete who promptly responded: "@justinbieber THANK YOU SO MUCH! #believe"
In a tweet to fellow Olympian McKayla Maroney Wednesday, Wieber said she was thrilled to see Bieber's response. "@McKaylaMaroney: I'm legit surprised I haven't lost my voice yet.. I screamed the whole entire day yesterday!!!"
Other celebrities like Lady Gaga and Kim Kardashian also joined the bandwagon by congratulating U.S. women gymnasts.
While Kim Kardashian kept it short and sweet with a tweet saying, "Awww Go USA," lady Gaga tweeted saying, "Woohoo! Gold for the ladies! just want to squeeze them! So much talent and beauty. Did u seem all holding hands? There's no "I" in team."
It remains to be seen when Jordyn Wieber will actually get to meet her idol, Justin Bieber.
© Copyright IBTimes 2023. All rights reserved.