Justin Bieber's Marriage Plans Are 'Up And Down,' Hailey Baldwin's Sister Confirms
There have been rumors about Justin Bieber and Hailey Baldwin having a wedding party for their friends and family, but so far, the two celebrities haven't made any announcements about it. Baldwin's sister, Alaia Baldwin, shared some details about the couple's marriage plans in a recent interview.
While speaking at the 10th annual Endometriosis Foundation of America's Blossom Ball in New York City, Alaia told Us Weekly that her sister's wedding plans are "up and down," so she doesn't really know what their exact plans are. She expressed confidence about the wedding party happening at some point in the future and said that she will be there to take part in it.
Bieber and Hailey got married in a New York City courthouse in September last year in a small and quiet ceremony. There was some talk about them throwing a party, but that never materialized.
One of the reasons why the couple postponed the wedding party may have something to do with Bieber's ongoing mental health struggles. A source close to the couple previously told Us Weekly that they are waiting until the singer "stabilized" before making any wedding plans.
Bieber has been going through some depression and anxiety issues, and he has been seeking professional help to overcome these challenges. The singer has also been sharing updates about his struggles with his fans online, which may be a part of the healing process, and the singer hopes to help people who are going through some of the same challenges by sharing his experiences.
After a few months of taking steps to overcome depression, Bieber appears to be making good progress. The singer had taken a long break from his singing career, and he has started getting back into it.
Bieber recently revealed to his fans that he has collaborated with Ed Sheeran for a song. He also released the audio of that song on Instagram.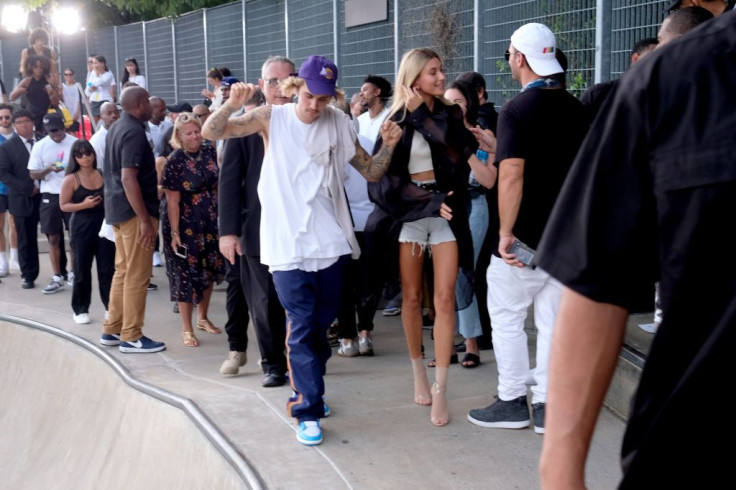 © Copyright IBTimes 2023. All rights reserved.