Justin Timberlake Gives Jessica Biel The 'Perfect' Birthday After She's Spotted Without Wedding Ring
Justin Timberlake wished Jessica Biel a happy birthday in a way that was very special and personal to her. Despite the celebrities having rumored trouble in paradise, the actor and singer gave his wife the "perfect" birthday party she'll never forget -- one that involves donuts and pajamas.
"Celebrating my birthday in style... and by that I mean, in pajamas," Biel said in her Instagram post about the event. "I made Justin PROMISE not to sing Happy Birthday to me, so he improvised. Sorry you can't hear it, but I'm still laughing."
Biel also took to her Instagram stories in the morning, revealing that her husband and their son, Silas, 4, had surprised her with a breakfast that consisted of two donuts, two strips of bacon for a nose, and scrambled eggs with avocado for a mouth, forming a smiling face.
At night, the couple shared drinks and cake in their PJs in a covered patio area. Timberlake also put together his own Instagram post, captioned: "Happy Birthday to the LOVE of my life... A new adventure every day and a treasure to me," the actor and singer said. "I can't wait to share many more of these with you. Thanks for putting up with me when I smell funky after a round of golf or, when I smell funky in general. You are the mostest of the mostest, my love! I adore you."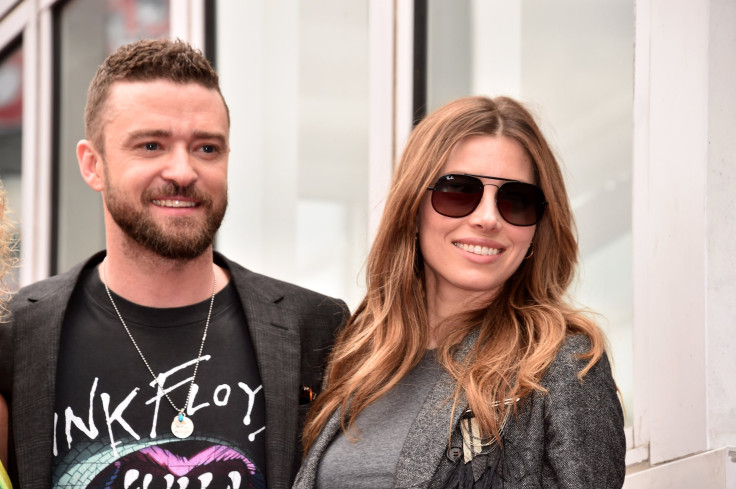 Timberlake got himself into some hot water last year when he was spotted in a PDA situation with another woman, "Raising Dion" actress Alisha Wainwright. Following this, Biel was spotted running errands in public while missing a particular bit of jewelry on her ring finger.
Timberlake released a public apology on his own Instagram, following the incident in December. It isn't known if or how Biel responded to the apology.
At least for right now, Biel shared only gratitude for her husband of 8 years and his birthday treat, continuing in her post to say "Thank you, you wonderful human, for really listening to me, and for throwing my kinda party. And thank YOU ALL for the birthday wishes. Feeling the love."
It appears the two have mended things, as birthday girl Biel is seen with what looks like a wedding ring in her Instagram photos.
© Copyright IBTimes 2023. All rights reserved.