Juul Vape Spent $200K To Market E-Cig To Teens Despite Youth Vaping Apology
A U.S. Congressional report has found that E-cigarette company Juul Labs had been targeting teenage children to push its vaping products despite the CEO's much-publicized apology.
Noting the E-cigarette company's extensive campaigns to "convey its messaging directly to teenage children" with a bang of $200,000 budget, the panel report also found that online influencers were hired to attract new users.
The CEO Kevin Burns had apologized to parents of teenagers who use his company's e-cigarette products.
"I'm sorry that their child is using the product. It's not intended for them," Kevin Burns told CNBC and added he has great empathy for such teens.
Juul has been dominating E-cigarette news headlines with its popular vaping device and flavor pods to "support adult smokers seeking to quit smoking."
But it is not approved by the FDA in the United States. Statistics showed "a significant number of underage Americans are using e-cigarettes, including Juul products."
Health risk warned
The World Health Organization (WHO) recently called out for tighter regulation of electronic cigarettes considering the harm in using vaping products by smokers trying to quit smoking habits.
As battery-powered devices, E-cigarettes encourage users to inhale nicotine liquids that further leads to a new wave of addiction.
Noting that vaping had pushed users to taste lower levels of toxins which are more injurious than smoking, the WHO called E-cigarette devices as absolute health risks.
The Congress committee had a detailed investigation into youth e-cigarette use and found Juul spent big sums on marketing to woo underage users.
Juul splurged on sponsorship events at schools, summer camps and police-run community camps where sessions were camouflaged with generic names like "holistic health education."
In one case, the company paid $134,000 to host a five-week summer camp in Baltimore where even third graders were enrolled, the report said.
The Richmond Police Activities League was given $89,000 to support a youth program and $10,000 was spent on other schools for gaining access to students, according to the report.
According to the testimony of a 17-year-old boy, Juul representatives visited schools to tell students that using their product was "totally safe."
Juul company executives co-founder James Monsees and Chief Administrative Officer Ashley Gould who testified sought to deny such charges.
Monsees denied his company ever marketed to children. He claimed it wanted to reduce youth usage and it withdrew some of its flavors from retail stores in June.
Gould said there is a large misperception about its programs. One of its youth education program in September was to educate youth on the dangers of nicotine addiction. But the message was misconstrued.
"We have never marketed to kids," she added.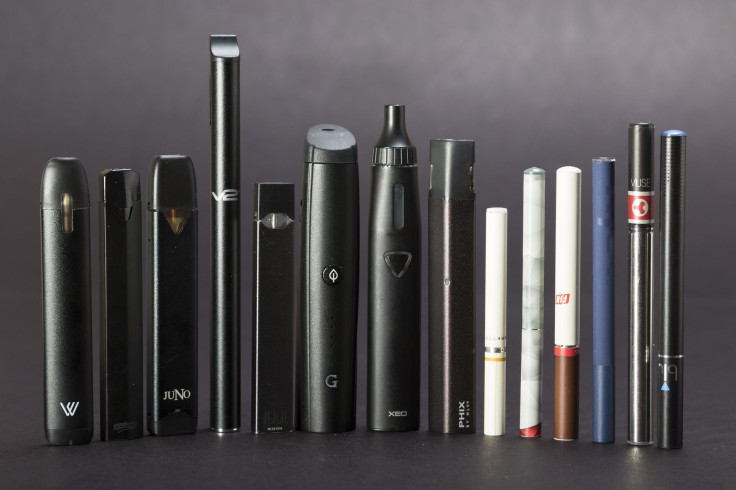 Juul's opens first retail store in Canada
Meanwhile, Juul is opening its first retail store in Canada despite concerns that the brand is promoting teen vaping.
The new store in Toronto's west-end will be the Californian company's first-ever brick-and-mortar store in North America.
Michael Nederhoff, general manager of Juul Labs in Canada, said the store would be an "educational venue" for adult smokers looking to know more about vaping.
Meanwhile, a market research by P&S Intelligence said the e-cigarette market would grow to $41.7 billion by 2024, at a rate of 21.6 percent annually.
The market expansion is taking place from the rising awareness to shun carcinogens and other toxins in traditional cigarettes. Consumer preferences are also shifting to ashless and smokeless vaping.
© Copyright IBTimes 2023. All rights reserved.