Kaley Cuoco Spreads Laughter Through 'Big Bang Theory' Following Las Vegas Shooting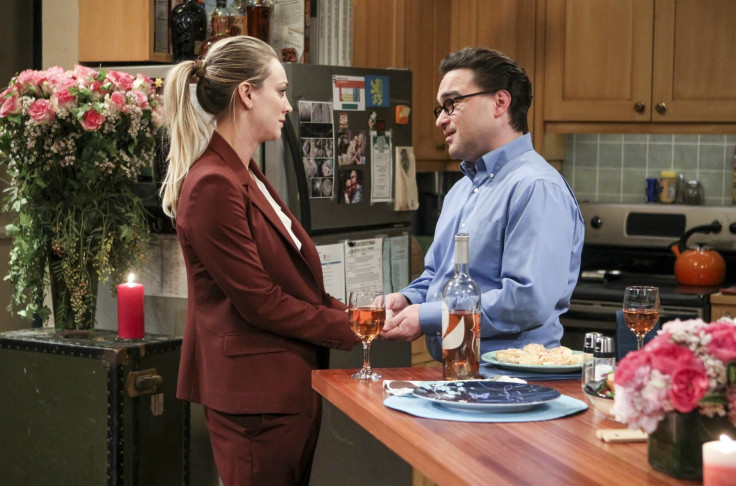 Kaley Cuoco is "sickened" by the mass shooting that took place in Las Vegas on Oct. 1, and she acknowledged the fact that everyone needs some laughter in their lives at the moment.
On her Instagram account, the actress posted a photo of the Mandalay Bay's exterior where the Las Vegas native gunman fired shots that killed more than 50 people. In her follow up post, Cuoco shared a snap of herself with Simon Helberg and Kunal Nayyar while on the set of CBS' "Big Bang Theory" Season 11.
The actress captioned the snap by urging fans to tune in to episode 2 so that they can laugh amid the terrible incident. Cuoco also expressed her gratitude to the network for giving the chance to make others giggle in the midst of grief.
On Monday night, "Big Bang Theory" Season 11, episode 2, titled "The Retraction Reaction," saw Leonard (Johnny Galecki) saying that Physics is dead. This comment during a radio interview did not sit well with a lot of people.
At one point, Leonard got called to Dean Davis' (Regina King) office to explain why he made such a comment on a public radio. Leonard tried to explain what he really meant by his statement, but Dean Davis decided to make him write a retraction letter. But Leonard didn't want to do as he is told because he didn't think that what he said was wrong.
Sheldon (Jim Parsons) also took Leonard's side and acknowledged the fact that Physics may indeed be dead.
While Leonard was worried about possibly losing his job, Sheldon faced another problem with his fiancé, Amy (Mayim Bialik). Amy's field is thriving, and she has also been receiving funds to purchase the most expensive equipment. Amy bragged about these things to Bernadette (Melissa Rauch), who believed that her own accomplishments are as note-worthy as those of Amy's.
In the end, the four scientists hit a downward spiral. Penny (Cuoco) talked some sense into everyone and told them that they need to be inspired. They decided to visit the grave of Richard Feynman, and Leonard realized that science or Physics will only die if they stop being passionate about it.
"Big Bang Theory" Season 11 airs Mondays at 8 p.m. EDT on CBS.
© Copyright IBTimes 2023. All rights reserved.