Kamcord Releases 'Appcasting' For Mobile Live Streaming, Announces $10M From Time Warner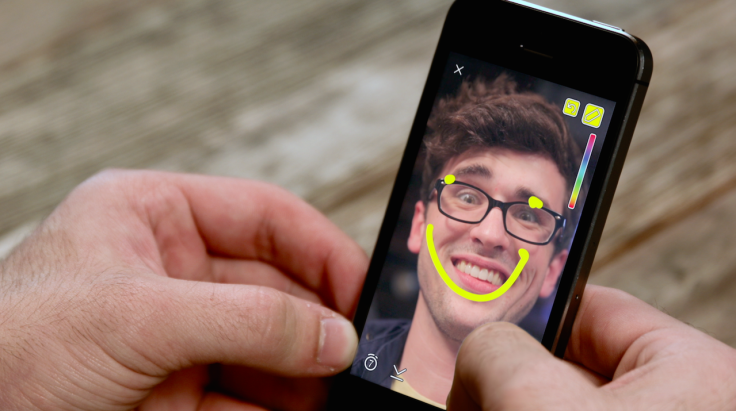 Forget streaming what's in your refrigerator. Kamcord, a startup originally focused on streaming mobile gameplay, now lets Android owners broadcast whatever's on their phone screen with one click.
Facebook and Twitter's Periscope have been trying to make more people go live with mobile live streaming. Yet not everyone is a natural born broadcaster. Kamcord thought: Why not expand from the use of the "selfie" camera and backside camera and utilize an important part of smartphone: the screen?
With the update, Kamcord users can now watch content creators show their other apps, such as Twitter, Instagram and Snapchat, without their having to set up a rig for their computer. For YouTube creator Alyx Weiss (ayydubs), who often takes her viewers through her online dating experiences, it's an easy way to show Tinder or other dating apps.
"There's so many things that people can do. People spend four to six hours of their days on their phones. There's so much information on there. Some would say it's more interesting than the real world," Kamcord co-founder Aditya Rathnam said.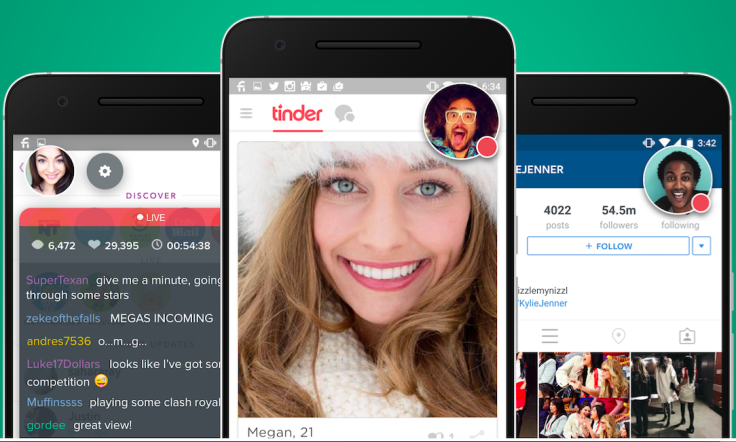 Kamcord's business model and product road map already have some companies hooked. Along with the new update, Kamcord announced a $10 million Series C funding led by Time Warner. The funding round also had participation from its previous lead investor, Tencent, as well as Translink Capital, XG Ventures and Wargaming.
"We believe that live video has the power to build highly engaged audiences at scale," Rachel Lam, senior vice president and group managing director of Time Warner Investments, said in a statement. "Kamcord's fast-growing platform brings together the most entertaining creators with a millennial audience that is monetized via virtual goods versus the traditional ad-supported model."
Kamcord's new feature, called "appcasting," can get more people to go live by giving them a prompt for reactions. It also easily fits into the routines of popular broadcasters. For instance, Alonzo Lerone has over 750,000 subscribers on his YouTube channel, where he will respond to the "dumbest" or most "ridiculous" tweets or Craigslist posts he's found that week. Now he can bring his YouTube routine live on Kamcord.
"I can show everything I do on my phone. I click an app. They see that. I open it. It's live. I never saw the snap before," Lerone said. "Everyone's sending me different screenshots so I can comment on them live."
Unlike with his YouTube videos, Lerone no longer has to spend time editing. Lerone said it takes him, on average, about 30 minutes to record and 9 hours to edit. As with his YouTube channel, Lerone is able to make money. While YouTube has an ad revenue-sharing program, Kamcord offers virtual goods that viewers can spend on broadcasters. That type of moneymaking system is also available on YouNow.
Yet Lerone has streamed on Kamcord only twice so far, where he had 144,000 and 115,000 viewers. The new feature is available to broadcasters only with Android phones, and Lerone owns an iPhone. He has also been prioritizing releasing his own app for fans to connect with him.
"I'd like to keep this going, but I'm not a one-trick pony," he said. "You're watching me on YouTube doing one thing. On Kamcord, the material is live."
Kamcord is approaching a $2 million accounting rate of return and growing 40 percent month-over-month through selling virtual goods. Some creators, such as XtremeGamez, are expected to make more than six figures on Kamcord this year.
With Time Warner's backing, Kamcord said the company hopes to expand its global reach. Kamcord has more than 40 employees and is based in San Francisco. There are also offices in Korea and Japan.
"We weren't looking to fundraise," Rathnam said. "But a round allows us to be super-aggressive. Should we expand beyond gaming to appcasting? Yes! Should we go to Southeast Asia or Europe next? We could do both."
© Copyright IBTimes 2023. All rights reserved.
FOLLOW MORE IBT NEWS ON THE BELOW CHANNELS