Kanye West Compares Reading Books To 'Eating Brussels Sprouts' After Launching His Private School
Kanye West appears to not be big on reading books. The rapper, who recently unveiled his own private school called Donda Academy, confessed he hasn't read "any book" lately.
Yeezy said, in his recent interview with the "Alo Mind Full" podcast, "When you said I hadn't read this book, I actually haven't read any book."
West went on to compare reading books to eating "Brussels sprouts" and for the "Heaven and Hell" singer "talking is like getting the Giorgio Baldi corn ravioli."
The rapper and entrepreneur's admission came after podcast host Danny Harris started talking about a message from a book, he read many times.
During the interview, West talked about his approach to music, business, and fashion design.
"Now we talk about language, what I did realize is, sometimes, it's not that I'm not right — wait for it, watch I've got a good one, here we go — sometimes I'm just not right now. It's not right now; it's not that you're not right. It's just not right now. ... And I have to, like, be here 'cause that's not a good thing, to be too ahead. 'Cause what do you do then? You lose the audience," West told Harris.
West's newest business venture is education. He opened Donda Academy and named it after his late mother Donda West, in Simi Valley, California.
Malik Yusef, a longtime collaborator, and producer of West told Rolling Stone that the rapper is serious about his academy.
Yusef mentioned that Donda Academy is part of West's vision and he has a five-year plan in place to open several campuses in the country.
"I want to be emphatic that there's never been a time that Kanye West did not want to do this," Yusef said.
"I think people don't understand the gravity of that. This man always wanted to create a school in his mama's name.... Look at what we're doing with the choir and the fashion in school — I don't think there's a venture capitalist or anybody that's had a vision this clear on what education can look like for you," the producer added.
West's Donda Academy has close to 100 students enrolled.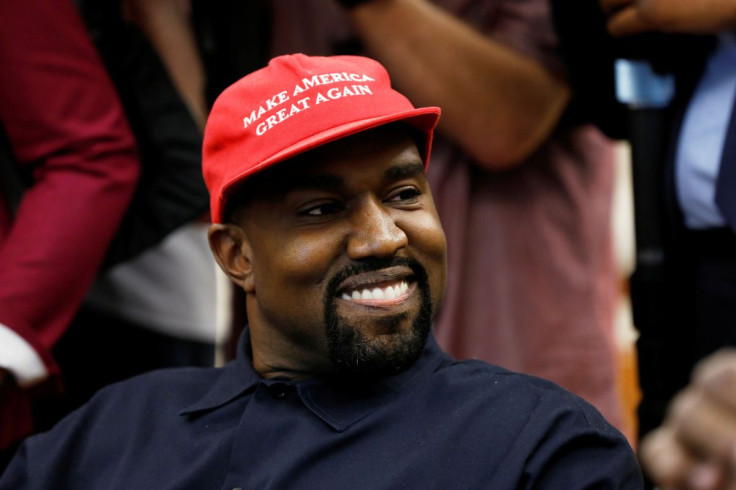 © Copyright IBTimes 2023. All rights reserved.