Kanye West Mocks Kim Kardashian's Look: 'Made Me So Mad'
Kanye West scoffed at Kim Kardashian's look on Thursday's episode of "The Kardashians." The rapper mocked his ex-wife while Kim was getting dressed in preparation for the Prada show in Milan, Italy.
The scene showed Kim receiving a text from West, telling her that he'd rather go to jail than wear one of her looks. "No white glasses. Make security wear black gloves," the beauty mogul read the text while showing it to her friend, Tracy Romulus.
"The orange look made me so mad, would have went to jail before I went out in that," Kim, who is known for her bold fashion sense, continued to read while laughing. "I'll be home for North's game."
Kim brushed off the remark and revealed they still normally critique each other's looks despite their split. "We can laugh about things we like or don't like," she said of West.
"No matter how crazy things are sometimes, we're always going to be family. I'll text him back and be like, 'You know, you have been wearing those boots for a long time so when you're ready to change your outfit, let me know and then you can have advice on mine," she added.
Earlier in the episode, Kim's sister, Kendall Jenner, also mocked her look, saying "it kinda looked like you had a diaper on."
West used to be the one to style almost all of Kim's looks when they were still together. However, the SKIMS founder has been on her own since she filed for a divorce from the "Donda" singer in February 2021.
In a May episode of "The Kardashians," she admitted she felt a little insecure about styling herself for the first time in almost a decade when she attended the WSJ Magazine's 2021 Innovator Awards in November 2021.
"I got to a point where I would ask Kanye for advice for everything down to what I wear. Even now I'm having panic attacks, what do I wear?" she told her sister, Kourtney Kardashian, at the time.
In the same episode, Kim revealed she had chosen to wear a faux leather look for the occasion and received a call from West afterward. "He told me my career's over and then he showed me a picture of Marge Simpson wearing something similar," she said, adding that his ex's love language is clothes.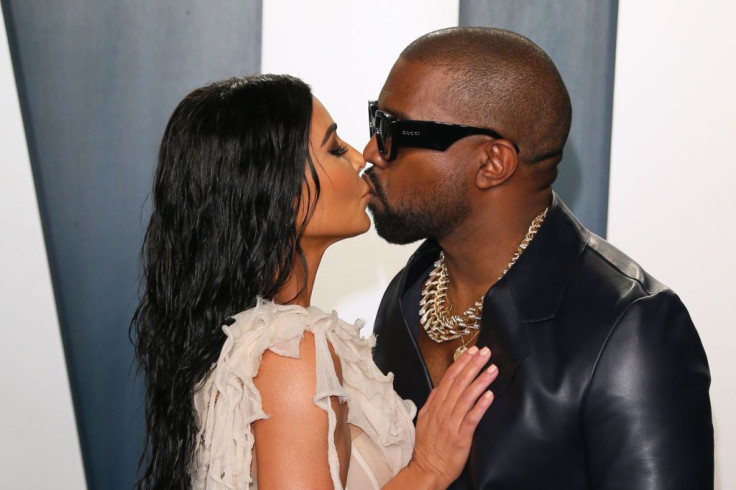 © Copyright IBTimes 2023. All rights reserved.