Kari's Law: Murder Victim's Family Campaigns To Change Hotel Policy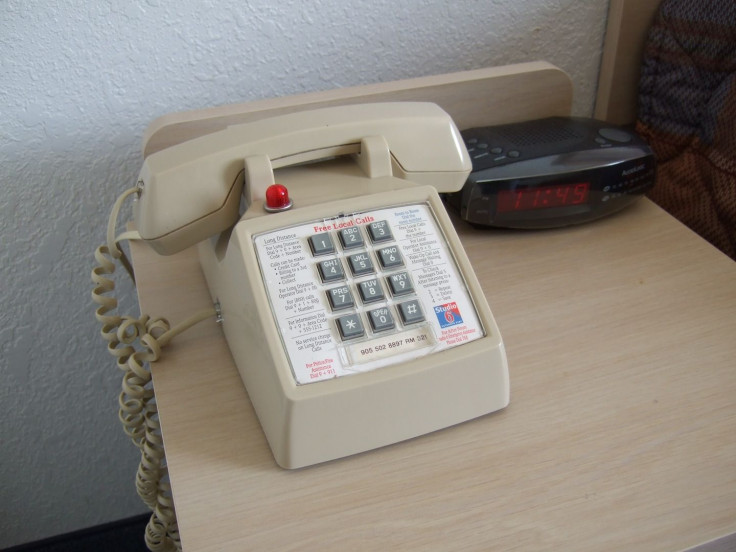 It was Dec. 1, 2013, and Kari Rene Hunt lie on the brink of death in a hotel room in East Texas. The eldest of her three children, a 9-year-old daughter, attempted to call 911 for help, but because she had no idea that she would have to dial 9 first to get an outside line, the call never went through and her mother succumbed to her wounds. Now, Hunt's father Hank is out to ensure that hotels across the nation do away with systems that require dialing anything before 911 to make certain that the same scenario doesn't happen again.
"We are attempting to ensure that any person needing police, EMS or the Fire Department at any hotel or motel location may be able to dial the numbers 911 and receive emergency response," Hank said in a petition on Change.org. "In a panic, any underage child -- or for that matter, anyone in an emergency situation -- should be able to depend on dialing 911 from any phone in the United States and receiving assistance."
Hank's daughter Kari was with her three children at the Baymont Inn and Suites in Marshall, Tex., when police say her estranged husband, Brad Dunn, entered and took her to the bathroom, leaving the children outside. When the kids realized the gravity of the situation, they reportedly dialed 911 for help four times but never got through because they didn't wait for an outside line.
Hank said he hoped Wyndham Hotels, the parent company of Baymont Inn and Suites, would lead the way in updating its "antiquated" phone systems. He proposed substituting the number "8" for the number "9" as the access code for securing an outside line, thus freeing up the phone for emergency 911 calls. "Seconds count, and when a 9-year-old little girl is mature and brave enough to attempt to dial for help, she should be answered."
Wyndham Hotel Group told the Associated Press that the company was "looking into the issues that have been raised in the petition." The spokesperson declined to say what changes the company was considering or how many of its properties require guests to dial 9 for an outside line.
Though statistics are virtually nonexistent on how many 911 calls don't go though because of hotel telephone systems, there appears to be a great deal of support for implementing the proposed "Kari's Law," which would ensure that anyone needing emergency assistance at a hotel could access 911 automatically.
More than 400,000 people had signed Hank's petition as of Sunday night. In an update, he expressed gratitude for the overwhelming support and urged those interested in helping out to phone their congressional representatives and call attention to the issue on Feb. 9, the date Kari would have turned 32.
Last week, U.S. Congressman Louie Gohmert, R-Tex., came out in support of Kari's Law. He vowed to push for an "Enhanced 911" system not only at hotel chains, but also other businesses as well.
"When we do this we want to do it right so people can feel comfortable when they have to dial 911 and they get an emergency dispatcher," Gohmert told local TV station KETK. "Even adults when they're witnessing something terribly traumatic will not be thinking about 'what do I dial to get an outside line?' They'd be running and dialing 911."
© Copyright IBTimes 2023. All rights reserved.