Kate Beckinsale Talks About Her Dating Life: 'Never Really Been On A Date'
KEY POINTS
Kate Beckinsale shares a 22-year-old daughter with ex-partner Michael Sheen
Beckinsale married director Len Wiseman in 2014
The actress will be next seen in "Jolt," which is releasing this Friday
Kate Beckinsale claims she had "never really" been on a date despite being married once and making headlines multiple times for dating high-profile celebrities.
"Do you know I've never really been on a date? I literally meet someone, get to know them at work, and then either marry them or get pregnant by them," Beckinsale told host Jenn Lahmers on "Extra" on Wednesday.
The 47-year-old actress also spoke about going on blind dates and noted, "I just can't think of anything I'd hate more than sitting in front of somebody I don't know, that chances are I won't like, and have to sit and watch them eat food."
Beckinsale shares a 22-year-old daughter, Lily Mo Sheen, with Michael Sheen. Although the former couple never got married, they stayed together from 1995 to 2003.
"He's [Sheen] like little really dear close family and he's somebody I've known since I was 21 years old and I've really loved him a lot," Beckinsale said in an interview in 2016.
After ending her relationship with Sheen, the actress married director Len Wiseman in 2014. They separated in 2019. Beckinsale went on to date comedian and actor Matt Rife but they broke up within a couple of months.
The "Underworld: Awakening" star also dated comedian Pete Davidson in 2019 for four months.
In the recent interview, the actress also spoke about her upcoming movie, "Jolt," which is slated to release this Friday on Amazon Prime. In the movie, the actress plays a woman suffering from anger management issues and looking to take revenge following her friend's murder. It also stars Susan Sarandon, Laverne Cox and Stanley Tucci.
"I love the fact that she's got a lot of things that a lot of us have… She has a good sense of humor and she's bold and sassy and talks back," she said.
When the host asked the actress about her funny Instagram posts, Beckinsale said, "Yes… Somebody asked me on Instagram once, 'Who does them for you?' and I was like... 'Is there anybody that says dark s--t as I do?' Who would I be paying?!"
Speaking about her sense of humor, the actress said, "I think it's the national sport in my country. You have to keep up… I wasn't a particularly attractive child, so you have to have something."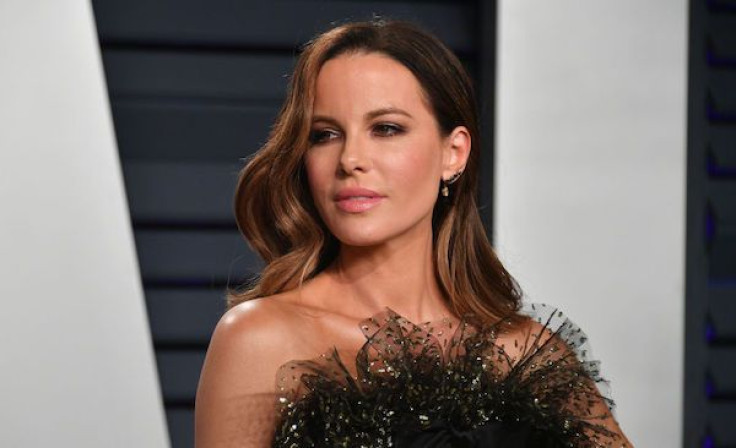 © Copyright IBTimes 2023. All rights reserved.