Kate-mania sweeps young royal fans; Duchess admits desire to start a family [PHOTOS]
Ever since the Royal-Couple set foot on the soil of Canada, they were greeted with as much enthusiasm and fervor by their younger royal fans as by the older generations.
The 29-year old Duchess, Kate Middleton, was so moved by the warm welcome given by the children that she openly admitted her desire to start a family of her own. On July 3, 2011, William and Kate were greeted by a group of children at Fort Levis in Levis, Quebec.
Also, during a walkabout in Quebec City, Kate was handed a bouquet of flowers by 2-year-old Raffaela who was the daughter of British expat David Cheater.
When David wished Kate luck and success on starting a family of her own, the Duchess retorted with a quick Yes, I hope to.
This was the first time after getting married that the Duchess admitted about her family plans. If Kate is to follow other royal examples, she could be giving birth to a royal heir in another year or so.
Check the pictures below to see the Duke and the Duchess conversing with their younger fans:
ALSO READ: 4th July Independence Day: Memorable images through years [PHOTOS]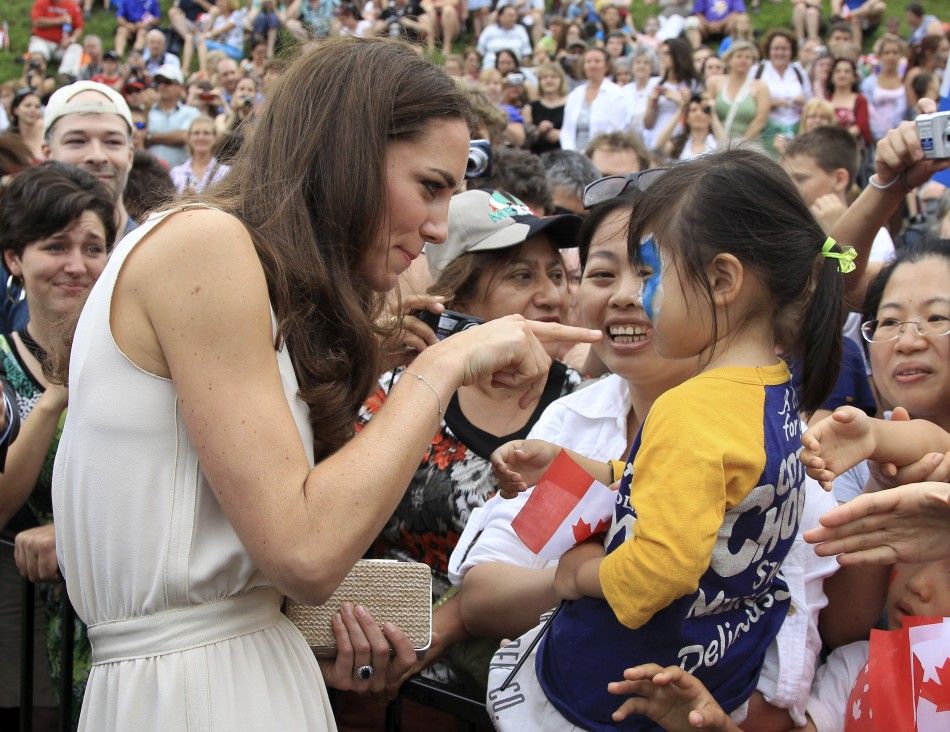 © Copyright IBTimes 2023. All rights reserved.